MINISTRY FOCUS
Teri is passionate about prayer and praying for the next generation! She has been leading Moms in Prayer for over 20 years. Teri offers many weekly prayer groups so women can powerfully pray for and release their worries. She loves connecting with military moms because these families move worldwide and take the power of prayer with them. Jason is currently full-time active duty and is frequently TDY. He is very supportive of Terri's ministry with Cadence.
FAITH
Teri's dad was asked to serve at the Moroccan embassy when she was growing up. When their family first arrived, they stayed at the Naval station near Kenitra, Morocco. She was excited to find that their temporary housing was right next door to the chapel where she attended Vacation Bible School. Teri learned about prayer and accepted Jesus and His forgiveness. During that time, Morocco became dangerous for Americans, and the Naval station was forced to shut down. Jesus became very real to Teri as their family navigated this difficult situation.
Jason came to know Jesus through the influence of his sister and brother-in-law. He attended a Christian college where Scripture began to take root in his life. Jason participated in a church mentorship program where he was discipled by older Christian men. He has been a deacon, discipled younger men, and led a men's group.
FAMILY
As the oldest child in a military family, Teri spent her youth traveling abroad. Jason's family moved frequently, although his dad was not in the military. After college, he joined the Air Force. His first two military assignments were in Texas, where he met Teri at church and volunteered with the nonprofit agency she led. They were married and had two children, Elijah and Ziona. They are currently stationed at Sigonella Naval Station, where Jason is active duty and Teri serves with Cadence. Their children attend Christian colleges in the U.S., and Teri and Jason enjoy spending time with them during their college breaks.
Jason & Teri Rose
Cadence ID: 30021
Adult Ministry
Cadence Associate Field Staff
Naval Air Station Sigonella

CONTACT INFORMATION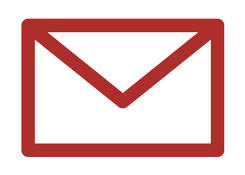 Teri.Rose@Cadence.org
What's App Phone for International Calls: +39 351.694.4520

U.S. Phone only for texts: 940.473.7171

PSC 824 Box 1213
FPO, AE 09623
Italy
Stay Connected with Jason & Teri