MINISTRY FOCUS
Christine and her husband first served with Cadence as youth directors in Stuttgart, Germany. When her husband felt called to be a chaplain, they moved back to Denver so he could attend seminary. While there, Christine had the opportunity to work at Cadence Headquarters as a Design and Media/Mail Room Assistant. Now she is working as an Editing Assistant.
FAITH
She is thankful for her parents who loved the Lord and taught her about Jesus. From a very young age, she knew that she was a sinner and needed Jesus. She knew that He died on the cross to pay for her sins, and she accepted Christ as her Savior when she was four. In eighth grade, God used a teacher who shared Mark 8:38 in a devotional. She was very convicted and rededicated her life to God, knowing that she had wandered and had been worrying more about what her friends thought of her than what God thought. Since that moment, God has been growing and changing and teaching her to rely on Him more and more! She wants to share Christ with her words, actions, and life.
FAMILY
God has given her a wonderful family! She is married to Jon and they have one beautiful daughter, Madelyn. Currently, they live in Peyton, Colorado while Jon serves as a chaplain at Ft. Carson. They are so excited to be back in Colorado for a while, but they know that wherever God sends them through the Army is where they are supposed to be.
Christine Graham
Cadence ID: 80140
Communications Editing Assistant
Headquarters

CONTACT INFORMATION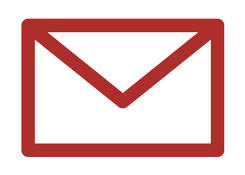 Christine.Graham@Cadence.org
PO Box 1268
Englewood, CO 80150
United States
Stay Connected with Christine