MINISTRY FOCUS
Ben grew up as a Cadence kid. This Summer he has the amazing privilege to be involved more personally by being an intern. Due to COVID-19 adjustments, his exact assignment is still being planned.
FAITH
Ben remembers first committing his life to Christ with his mom when he was around four years old. However, it wasn't until a mission trip to Cambodia, his sophomore year of high school, that he fully surrendered his life to Christ and made his faith his own. Ben knew on that trip that he wanted to pursue full-time ministry which has led him to today, where he is currently studying pastoral studies at Moody Bible Institute in Chicago. God continues to prove faithful in his life and he is excited to see where God will lead him.
FAMILY
Ben is the third of four kids. His mom, Angie, and grandparents, Dick and MaryEtta Reynolds, all work for Cadence. Ben's dad works for several different ministries including Compassion international and International Christian Ministries. His eldest brother, Zach, is a graduate of Colorado State University and is married to Cassi. Ben's second older brother, Josh, graduated from the University of Northern Colorado, and his sister, McKayla, is in her senior year of high school. Ben's family has played an integral part in his faith through the years and he is beyond grateful for them.
Benjamin Sprague
Cadence ID: 10911
Intern
Student Ministry

CONTACT INFORMATION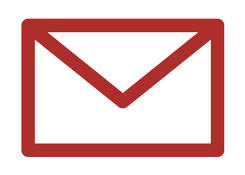 Benjamin.Sprague@Cadence.org
Phone: 720.329.6984
6820 Blue Mesa Way
Littleton, CO 80125
United States
Stay Connected with Benjamin