MINISTRY FOCUS
Zach and Kara's desire is to share the Gospel of Christ with military students as they live life alongside them and invest in their lives and relationships with Jesus. They are thrilled to join Cadence Team Kadena in Okinawa, Japan, and get back into ministering and discipling military students again.
One of the Kelly's favorite things about student ministry is also one of their least favorites. Although they usually only have a student in they ministry for three to four years because of quick assignment rotations in the military, they have the opportunity to mobilize that young disciple of Christ to share His message wherever they go. The military community is one of the most capable and powerful mobilization forces for the Gospel going forward in the nations, and that excites their hearts and is what fuels them in ministry.
FAITH
Zach and Kara believe in the Holy Trinity; that God became man as Jesus Christ and that He suffered a propitiatory death in the place of those who would place their faith in Him alone: past, present, and future.
They both came to know Christ in their later teenage years. After they were married, they were discipled and invested in by Cadence missionaries, which was where they began to have a deep love for Christ and His plan for their lives. After leaving active duty, God gave them clear direction as they pursued His calling to full-time ministry with Cadence.
FAMILY
Zach and Kara are originally from Hot Springs, Arkansas. They served in the USAF for three years in Okinawa, where they met Cadence International, which became a second family for them. They also have three children: Genesis ("G", 5), Naomi ("Omi", 4), and Ezekiel ("Zeke", 2).
The Kellys are so excited to start this next chapter of their lives in Okinawa. The girls are excited to go to school and make new friends, and Zeke is excited that he is going to get to fly on an airplane! Thank you for praying for and supporting the Kelly family!
Zach & Kara Kelly
Cadence ID: 10853
Student Ministry
Kadena Air Base

CONTACT INFORMATION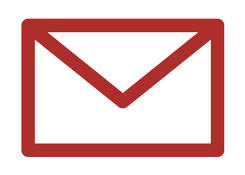 Zach.Kelly@Cadence.org
Zach: 501.318.7356
Kara: 501.463.0217
169 Wicker Terrace
Hot Springs National Park, AR 71913
United States
Stay Connected with Zach & Kara