MINISTRY FOCUS
Trevor and Jennifer are currently supporting and assisting the Cadence missionaries who run the hospitality house in Wiesbaden, Germany. Since Trevor began his career in the United States Marine Corps in 2004, he and Jennifer have served and loved military personnel and their families in the communities where they have been stationed. Following Trevor's retirement, their family looks forward to continuing to serve military communities worldwide through Cadence International as they share their lives and the gospel of Jesus Christ.
FAITH
Trevor and Jen are both blessed to have been introduced to Jesus at an early age. After wandering spiritually during their teen and early adult years, Jesus called them back to himself. After rededicating their lives to the Lord as young adults, they have been honored to serve God and share the gospel of Jesus as a family.
FAMILY
Trevor and Jen are proud parents of two teens, Braxton and Paisley. God gave them a bonus gift when they were called to adopt Jen's biological cousin Gabriel. Gabriel is now a Soldier in the US Army and is married to his precious wife, Stephanie.
Trevor & Jennifer Claypool
Cadence ID: 10940
Partnership Development
Adult Ministry

CONTACT INFORMATION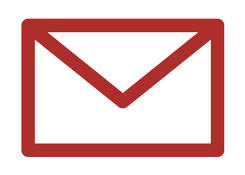 Trevor.Claypool@Cadence.org
U.S. Phone: 225.803.8169

1047 Richard Simons Rd
Eastover, SC 29044
Stay Connected with Trevor & Jennifer