MINISTRY FOCUS
Trevor and Jen are currently a part of their local hospitality house in Wiesbaden, Germany. Watching God use Cadence missionaries to reach the hearts of service members and their families has been such an encouragement to them.
FAITH
Trevor and Jen were both blessed to have been brought up in loving, Christian homes and introduced to Jesus at an early age. After wandering spiritually for quite a while during their teen years, and then rededicating their lives to the Lord as young adults, they have been honored to serve in the kingdom of God and share the gospel of Jesus as a family.
FAMILY
Trevor and Jen are proud parents of two teens, Braxton and Paisley. God gave them a bonus gift when they were called to adopt Jen's biological cousin Gabriel. Gabriel is now a Soldier in the US Army and is married to his precious wife, Stephanie.
Trevor & Jennifer Claypool
Cadence ID: 10940
Candidate
Adult Ministry

CONTACT INFORMATION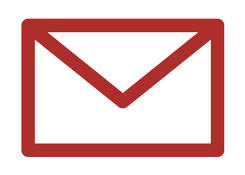 Trevor.Claypool@Cadence.org
PO Box 1268
Englewood, CO 80150
United States
Stay Connected with Trevor & Jennifer