Steve & Annette Nielsen
Cadence ID: 10855
Cadence Facility Managers
Affiliate Field Ministry

CONTACT INFORMATION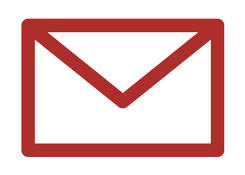 Steve.Nielsen@Cadence.org
Phone: 719.338.6121

3147 Deergrass Pl.
Colorado Springs, CO 80920
United States
Stay Connected with Steve & Annette
MINISTRY FOCUS
Steve and Annette joined the Cadence team in January 2017 after God made their path straight. Steve was laid off from Lockheed-Martin in June 2015 after 35 years of faithful service. This was not the master plan, but they recognized it as the Master's plan. After a six-week sabbatical in 2015, they felt the Lord leading them to a short-term mission's trip in New Zealand. Once they finished their months of ministry, they were hooked!
Their dear friends, Tim and Bobbi Bettger have served with Cadence for decades and suggested they might want to consider being Limited-term Staff to fill in for hospitality directors when they need to be away. Cadence combines their love for Jesus and love for the men and women who faithfully serve our nation in the military.
Steve and Annette have completed three assignments with Cadence. Seven months at Home Port, Oahu, two months at Huachuca, AZ, and two months at Victory Ranch, SC. They were blessed by so many beautiful people and volunteers.
FAITH
Steve became a believer in his twenties when he realized the road he was on was not leading him to happiness or wholeness. Annette became a believer when she was five and has never looked back. Loving and serving the Lord is their hearts' desire.