MINISTRY FOCUS
Cadence (formerly OCSC) has been a part of Angie and Duncan's DNA since meeting each other in Germany back in 1984. At that time, Angie's parents, Dick and MaryEtta Reynolds, joined Cadence as missionaries to serve military stationed in Germany. Duncan was serving with Cadence Student Ministries (formerly Malachi Ministries), leading Malachi Singing teams and filling in for Malachi youth staff. Angie has been on staff at the Cadence Headquarters since 2007. In January 2021, they moved into their new roles, serving together through her position as the Director of Alumni and him as the Alumni Pastor.
Angie and Duncan bring their passion for relational connection and years of rich cross-cultural experience to every Alumni event, activity and relationship they get to enjoy along the journey.
Learn more about the Alumni Ministry.
FAITH
Angie believed in Jesus as a little girl but remembers her third grade Sunday School teacher, Mrs. Starner, praying with her to re-dedicate her life to Jesus. Growth continued through her family's move overseas with Cadence. She took a "gap year" after high school to serve as an intern with Cadence Youth Ministries (formerly Malachi Ministries). As a result, she decided to attend Multnomah University (formerly Multnomah Bible College), where she reconnected with Duncan.
Duncan's faith journey began in high school when he became a Jesus-follower the middle of his Sophomore year. He attended Multnomah University and spent six years on staff after graduating. Since then, Duncan has served in multiple churches and ministries, concentrating his efforts overseas through several development and discipleship ministries. In addition to pastoring alumni, he still pastors at a local church and regularly travels to Africa (primarily Burundi) to teach, preach, and train indigenous pastors and leaders through a partnership between Cadence and International Christian Ministries.
FAMILY
Duncan and Angie were married in 1990 and spent their early years of marriage on staff at Multnomah before moving to Denver, CO in 1994. Both worked at Colorado Christian University while Duncan completed a master's degree in counseling. Colorado has been their home ever since and the birthplace of their four adult children: Zachary, Joshua, Benjamin, and McKayla.
Duncan & Angie Sprague
Cadence ID: 30126
Angie: Director of Alumni; Duncan: Pastor of Alumni
Headquarters
United States
CONTACT INFORMATION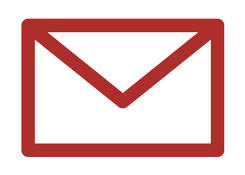 Angie.Sprague@Cadence.org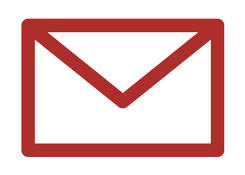 Duncan.Sprague@Cadence.org
Angie: 303.979.5247

Office: 720.354.4697

PO Box 1268
Englewood, CO 80150
United States
Stay Connected with Duncan & Angie