MINISTRY FOCUS
The Crawfords imagine their role to be planters of a new ministry house among the military in Jacksonville, FL. Their desire is to build a community of people who gather together regularly to study God's word build up and encourage one another in their faith. Together with those in the community, they desire to reach others on the local bases and create a community of faith among the military in Jacksonville.
FAITH
Scott grew up in a Christian home and was baptized at the age of ten. He lived most of his adolescent life understanding that Christianity was a moral code to live by. His senior year of college, after a few years of drifting away from Christ, he was reintroduced to the gospel in a new way. He quickly discovered Christ's invitation and heart was for him to live with Christ in a relationship. It was a major turning point for him, both in his heart and in his direction for life. He soon grew to have a hunger to minister to others and now, 25 years later, has never regretted a moment of his journey with God. Rebecca grew up in a Christian home where they attended a local church, in which she was baptized around the age of nine or ten. At this point, she would say that she certainly knew the Bible and understood that being a Christian was doing what God said was "right". She attended boarding school in high school and for the first time was faced with her faith being challenged on a number of levels. Ultimately, she remembers making the decision that being a Christian was just too hard when no one else was following the same rules. From this point until after she graduated from college, her life was marked by an endless cycle of running after whatever filled and helped distract from the sense of emptiness. She was 23 years old when her sister, who is five years younger, invited her to her church youth week. For the first time, Rebecca experienced God's presence and encountered the love and forgiveness of Jesus in a very personal way. During last night, she fully gave her life to Jesus and walked out of that building a radically different person. Since then, she has been following and learning what it is to walk with Jesus, being his disciple.
FAMILY
Scott is originally from Arkansas, but by the age of 8 his family moved to Georgia. His father is a professional golfer and was on the PGA tour for 15 years. Scott has one older sister who lives in Birmingham, AL about two miles away from their parents. Rebecca is originally from Kentucky. She has a sister who is five years younger and lives in Sarasota, FL with her children and her parents. Scott and Rebecca met while Scott was at Asbury Seminary outside of Rebecca's hometown of Lexington, KY. They were married in 2000 and have two boys: Andrew, a student at the University of North Florida in Jacksonville, and Will, in high school.
Scott & Rebecca Crawford
Cadence ID: 10922
Jacksonville Cadence House
Adult Ministry

CONTACT INFORMATION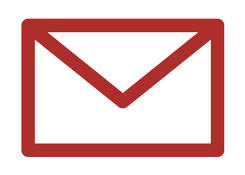 Scott.Crawford@Cadence.org
Scott: 404.580.7742

Rebecca: 404.580.8557

2451 Sedgwick Place
Jacksonville, FL 32217
United States
Stay Connected with Scott & Rebecca