MINISTRY FOCUS
After learning about Cadence from a friend, Rosalee has been accepted to some alongside and work with hospitality houses.
FAITH
A friend, Mrs. Rheiman, encouraged her to memorize verses in the Bible and know what it means to ask Jesus into her heart. At the age of 12, Rosalee received Christ and was baptized. At 13, she felt led to work with children which led her to teach Bible lessons and lead crafts. It has been exciting and joyful to know the Lord is with her always, no matter what life circumstances she's experiencing.
FAMILY
Rosalee was born in Tillamook, Oregon and grew up with two brothers and two sisters – she is the oldest. She has five children, eight grandchildren, and six great-grandchildren. She and her siblings grew up in the church and all of her children have received Christ into their lives.
Rosalee Salsbery
Cadence ID: 10902
Limited-Term
Adult Ministry

CONTACT INFORMATION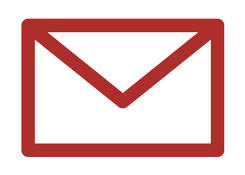 Rosalee.Salsbery@Cadence.org
Phone: 509.729.4902

8955 SE 92nd Ave
Happy Valley, OR 97086
United States
Stay Connected with Rosalee