MINISTRY FOCUS
In June of 2015, Peter and Tanya moved to the Phoenix area to begin a hospitality house ministry that serves Luke Air Force Base. While they share the gospel and their lives with the military community, their primary focus is with young, single Airmen. It is their desire to provide a home-away-from-home for these young men and women, offering them a place to belong and to grow in God's grace. One of the main ways they serve the community is through a weekly home-cooked dinner and Bible study. They also provide weekend retreats, partner with the Chaplains, and help with outreach on base. They want to spend as much one-on-one time as possible with the airmen to love, disciple, mentor, and just be present in their lives.
FAITH
Peter grew up with several Christian influences, it wasn't until at 18 years old, during the Gulf War, that he decided to make Jesus, Lord of his life. When the Army sent him back to Germany, he engaged with a Cadence hospitality house near post. He learned from Tony and Chris, the missionaries there, what it means to serve a living God. While his childhood church and family were important, Germany was a strategic and formative time in Peter's life. He considers it is a blessing to serve young men and women in the military.
Tanya accepted Christ as a young child under the guidance of her mom. She remembers sitting down on the floor with her, after misbehaving, and hearing about Jesus. Tanya's mom explained Christ's forgiveness when we sin. She learned how Christ loves us so much, that He died for us. It was there on the hallway floor that she asked Jesus to come into her heart. Her faith really grew while she attended a Christian college.
FAMILY
Peter and Tanya attended Simpson University in Redding, California, where they met and, after graduating, started dating. Peter graduated with a degree in Biblical Studies and Tanya in Liberal Studies. Tanya went on to receive her teaching credential and a Master's Degree in Education. Peter and Tanya were married in March of 2002. Previously, Peter worked in the educational field as an admissions representative. Tanya taught kindergarten at a local Christian school until they started their family. They were blessed with the birth of Nathan in April of 2007. Nathan loves almost anything that has to do with the military. He enjoys building Legos and spending time with his friends, which include several airmen who come to the house. He is currently being homeschooled by Tanya.
Peter & Tanya Kinney
Cadence ID: 10750
Adult Ministry
Ellsworth Air Force Base

CONTACT INFORMATION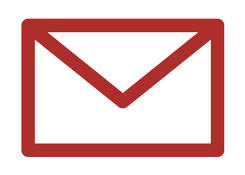 Peter.Kinney@Cadence.org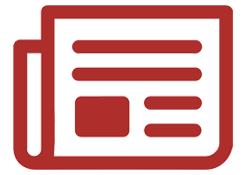 Latest Newsletter
Peter: 530.722.5627

Tanya: 530.917.6829

14810 Creekside Drive
Box Elder, SD 57719
United States
Stay Connected with Peter & Tanya