MINISTRY FOCUS
Natalie serves as CFO/VP for Administration at Cadence Headquarters in Englewood, CO. She provides financial oversight and leadership to the mission, specifically to the finance function and finance staff. As God provides resources to sustain the work of Cadence and its missionaries, Natalie is responsible for maintaining systems of good stewardship, fiscal accountability, and transparent financial reporting. With a Bachelors of Administration in Accounting, a Masters of Nonprofit Management, and over 15 years of nonprofit financial management experience, Natalie considers it an honor to use her education and experience to support the work of the ministry.
FAITH
Natalie put her faith in Christ at the age of 12, but didn't become serious about her faith until the age of 19. Soon after dedicating her life to serving Christ, she moved from her childhood home in Atlanta, Georgia to Colorado to seek the calling of God on her life and develop a closer walk with the Lord. Since that big step of faith, Natalie says that God has been faithful to her every step of the journey. Her favorite scripture, Galatians 2:20, reminds Natalie to live each day as if we were crucified with Christ and now live only by faith and trust in Him.
FAMILY
Natalie is a foster parent and the adoptive mom of an awesome little girl. Natalie and her daughter, Alaya, enjoy traveling and visiting family and friends. Natalie is a die-hard Denver Broncos fan, and occasionally finds herself cheering for her hometown Atlanta Falcons, but only when they are not playing the Broncos.
Natalie Harper
Cadence ID: 80140
CFO/VP for Administration
Headquarters

CONTACT INFORMATION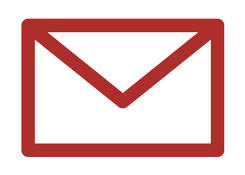 Natalie.Harper@Cadence.org
Direct: 720.354.4687

Headquarters: 303.762.1400

PO Box 1268
Englewood, CO 80150
United States
Stay Connected with Natalie