MINISTRY FOCUS
Myra joined Cadence International as the Director of Human Resources on May 4, 2020. Myra is a service-oriented, mission-driven, servant leader who believes in on-going process improvement and striving for excellence in service at all levels within the organization. She has a heartfelt desire to serve and is delighted to support the good work of the Cadence International team. Myra possesses a passion for sharing the Gospel of Christ and leading others to Him. Her previous experience working with a Christian organization was when God provided her with the opportunity to be the DHR at Colorado Christian University in 2000. The work Cadence International does on a daily basis to meet the eternal needs of our military men and women, their families, and their community is the type of work she has longed to be a part of.
FAITH
Myra believes the Lord has ordered her steps in preparation to serve at Cadence. She accepted Jesus Christ as her Lord and Savior at a young age. She loves the Lord and has deep compassion for others.  She considers it an honor to serve the Cadence family in "sharing the Gospel and our lives" with the military community.
FAMILY
Myra is a fifth-generation Colorado native raised in the Denver Metro Area. Myra was raised by a single mother of seven children and cherishes the binding love of family. She married her husband Frank in 1984 and while they have no children of their own, they find great joy in spending time with their large extended family, which includes 20+ nieces and nephews. Myra is a graduate of Colorado Christian University, having earned a Bachelor of Science Degree in Business Administration.
Myra Pasco
Cadence ID: 80140
Director of Human Resources
Headquarters

CONTACT INFORMATION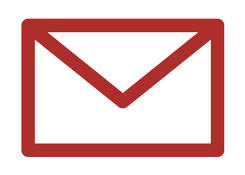 Myra.Pasco@Cadence.org
Direct: 720.354.4706

Headquarters: 303.762.1400

PO Box 1268
Englewood, CO 80150
United States
Stay Connected with Myra