MINISTRY FOCUS
Nate and Ana's aim is to serve the young men and women of our military and their families, with a major focus on young men and young married couples. It brings them joy to serve through hospitality house ministry—inviting military communities into their home for food and fellowship, along with biblical teaching. They will offer Bible studies, retreats, training, and discipleship. (1 Thessalonians 2:8) Another facet of their role in this ministry is to provide support work for the current Cadence missionaries in their area, in the form of helping with their existing ministry and day-to-day tasks, such as paperwork, maintenance, and other administrative tasks.
FAITH
Nate accepted Jesus as his Savior at an early age (roughly ten years old). When he was 16, his parents moved to South Korea to begin full-time missions work with Cadence International. After only a few years of working alongside them in ministry, he felt called to serve the Lord in a full-time capacity (Matthew 28:19). He looks forward to serving Him and His mission for as long as God will use him.
After hearing about Jesus since she was small, Oksana (Ana) entered into a personal relationship with Him when she was 14 years old. Her faith was tested throughout middle and high school due to an increasingly turbulent home life. During this time, the love of the body of Christ around her greatly impacted her. Eventually she was led to the conclusion that she wanted to extend that love to others by serving the Lord through ministry. Nate met her during their time at a Christian college. Over the next couple of years, God continued to impact her and gave her a desire to serve through hospitality. Ana is greatly looking forward to seeing how God continues to change her life and she is excited for each new day to serve Him.
Nate and Ana were, and are, sinners saved by grace through faith (Ephesians 2:8-9), through the redemptive work of Jesus Christ on the cross. They are still running the race hoping to finish well (Hebrews 12:1, 1 Corinthians 9:24).
FAMILY
Nate married the love of his life and partner in ministry, Oksana, on March 11, 2019. No kids as of yet.
Jonathan (Nate) Payne
Cadence ID: 10875
Humphreys Hospitality House
Adult Ministry
U.S. Army Garrison Humphreys

CONTACT INFORMATION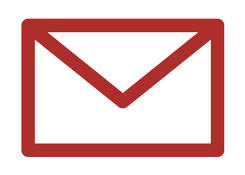 Jonathan.Payne@Cadence.org
Phone: +82.010.3448.4255

Cadence Headquarters
PO Box 1268
Englewood, CO 80150
Stay Connected with Jonathan (Nate)