MINISTRY FOCUS
The objective of this hospitality house is to make disciples for Jesus Christ among the military community at Shaw Air Force Base, SC. Hugh and Debbie plan and participate in outreach activities which help them meet people and develop relationships. Through these encounters, they trust God for opportunities to share the gospel of Jesus Christ and to encourage people to accept Him as Lord and Savior. They help people become established in their relationships with God and seek to equip them for ministry using the gifts God has given them so they may also make disciples for Jesus Christ.
FAITH
Hugh and Debbie were both raised in Christian homes. Hugh's dad was a pastor in Kentucky and Debbie's parents were missionaries in the Philippines. Both Hugh and Deb committed their lives to Jesus Christ as children and have been growing in their relationships with Him ever since.
FAMILY
Hugh and Deb met in the Philippines while Hugh was in the United States Air Force, assigned to Clark Air Base, and while Deb was a nursing student at Wayne State University in Detroit, MI. They were married August 30, 1974 after Hugh separated from active duty and just before he began seminary training at Trinity Evangelical Divinity School in Illinois. Deb was a nurse at a hospital.
In November 1980, they returned to the Philippines with their two year old Son Jeff, to direct the OCSC (now Cadence) ministry at Clark Air Base. Following the closure of that ministry, they assisted in the ministry at Subic Naval Base in the Philippines, and at the Osan Hospitality House in Korea. Their daughter, Jennifer, was born while they ministered at the Subic Servicemen's Center.
Following several months of home assignment they had an interim ministry in Vicenza, Italy before their four and a half year ministry in Germany.
Their present ministry in South Carolina began January 1992, with assisting at Victory Ranch near Fort Jackson while also establishing a ministry to Shaw Air Force Base, where Third Army Headquarters is also now located.
Jeff and Jenn are both married with two children each, providing Hugh and Deb the great pleasure of being grandparents.
Hugh & Debbie Wilson
Cadence ID: 10034
Ambassador

CONTACT INFORMATION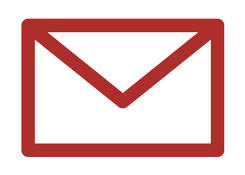 Hugh.Wilson@Cadence.org
Home: 803.481.7972

Mobile: 803.468.6509

2918 September Dr.
Sumter, SC 29154-4663
United States
Stay Connected with Hugh & Debbie