MINISTRY FOCUS
Greg and Heidi are preparing to share the gospel and their lives with the military community.
Their focus will be four-fold:
1. To support the local chaplains in ministry and life.
2. To establish a "home away from home" hospitality house that reaches, encourages, and equips military personnel to share the gospel and their lives during deployment and to strengthen their families with their unique needs—especially during deployment.
3. To connect military personnel and their families to strategic resources in the area (local churches, organizations, etc.).
4. To create and support a sending/receiving network with other key military ministries that will provide a robust transition to their next assignment.
FAITH
Greg heard that Jesus was the WAY, the TRUTH and the LIFE at a waterski camp at Wiskeytown Lake in CA. The sponsoring church family at Laurelwood Baptist, Vancouver, WA embraced Greg and his friends completely. Greg attended Multnomah University while being mentored and shaped by the youth ministry leadership. Later, Greg served with Cadence International (formerly OCSC/Malachi) as a youth leader to American Military Youth in Ludwigsburg, Germany. Returning to the States, Greg was a youth leader at Northcrest Evangelical Free Church until he pursued his MA in Biblical Counseling at Colorado Christian University.
Heidi came to Christ at Calvary Baptist Church, Lompoc, CA. She too was completely embraced, encouraged, and equipped by her church family.
After meeting while serving together at Foothills Bible Church, Littleton, CO and then getting married, Greg and Heidi moved to Poland to serve with Josiah Venture. Twenty years later, with strong Polish leadership in place, Greg and Heidi transitioned their family to Federal Way, WA to attend and serve in the Soma Church Family. With both girls well established, Greg and Heidi desire to return to their call of making disciples, who make disciples, who make disciples of Christ full-time through the ministry of Cadence International.
FAMILY
Greg and Heidi have two wonderful daughters who grew up in Poland attending Polish National Schools. They were deeply shaped by amazing support of a loving, dynamic, and enduring missionary community. Kelsey will graduate from Biola University (BA in PR) in December of 2019 and Jillian will graduate from Western Washington University in May of 2021.
Greg & Heidi Carlson
Cadence ID: 10903
Partnership Development
Adult Ministry

CONTACT INFORMATION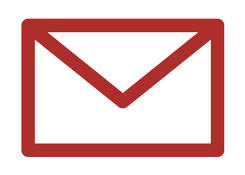 Greg.Carlson@Cadence.org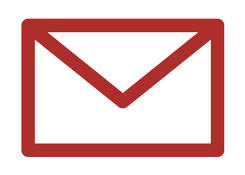 Heidi.Carlson@Cadence.org
Greg: 360.932.9373
Heidi: 360.932.9363
259 NW Firway Ln
Bremerton, WA 98311
United States
Stay Connected with Greg & Heidi