MINISTRY FOCUS
Evelyn and her husband Buddy served with Cadence for 21 years in retreat ministries. They served at Fellowship Ranch, a retreat center near Ft. Leonard Wood, MO, and Victory Ranch near Ft. Jackson, SC. Their ministry was to soldiers in training who would come for a weekend. They had Bible studies with them and also served many home-cooked meals and snacks. They also had plenty of free time where they could relax, play games, go for walks on the trails, or go swimming in the river or lake.
They resigned from the mission when Buddy was diagnosed with Parkinson's Disease which made it hard for him to function. He passed away in November 2010.
FAITH
Evelyn grew up in a Christian home where they never missed SS or church unless they were sick. At 6, she realized she needed Jesus and her mother shared with her from God's Word that she needed to ask Him to forgive her sin.
As a teen, she desired to obey and do what was right. She longed to serve the Lord, but was afraid He would call her to missions. She wanted to be a pastor's wife.
After high school, she attended Grace Bible Institute in Omaha, NE. She received a diploma for a General Bible degree.
After graduating, she went back to her home town and worked as a secretary for the public school. Still wanting to be in full-time Christian service, she heard about the "Go Ye" mission in OK, and they were looking for a secretary. She applied and was accepted. She had worked there for three years, when she heard about HCJB, a TV/radio station in Quito, Ecuador. She served there for almost five years.
Evelyn came home on furlough and met Buddy Schofield, a pastor. They married and pastored churches in NE and SD. They joined OCSC/Cadence in 1985.
FAMILY
Evelyn grew up in Nebraska on a farm with siblings – two boys, Darrell and Donald; and two girls, Elisabeth and Evelyn. It was wonderful growing up on a farm with cows, chickens, pigs, an occasional lamb, goose, and a horse. They were taught the responsibility of chores, both in the house and outside. Her parents were Christians and they were taught about God and His word. Church and SS were a big part of her life.
In 1968 she met Charles (Buddy) Schofield, a pastor. They were married in 1969. They served churches in NE and SD for around 15 years, and joined Cadence in 1985.
They have three children – Ronda who married Michael McFate with children Mikayla, Joshua, and Caleb; Julie who was stillborn and is waiting for them in heaven; and Loren who married Kristy Wilson with children Kylie and Jakob. Loren spent 20 years in the Army Special Forces.
Evelyn Schofield
Cadence ID: 10159 Ambassador
CONTACT INFORMATION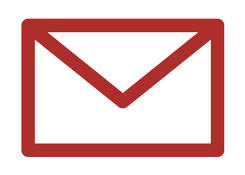 Evelyn.Schofield@Cadence.org
PO Box 1268
Englewood, CO 80150
United States
Stay Connected with Evelyn