Eric & Jody Bryan
Cadence ID: 30015
CAFS
Adult Ministry
USAG Stuttgart

CONTACT INFORMATION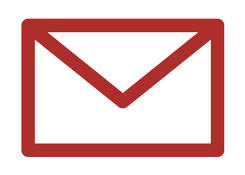 Eric.Bryan@Cadence.org
U.S. Phone: 845.208.4280

International Phone: +49 0.1767.751.4063

CMR 489 Box 162
APO, AE 09751
Stay Connected with Eric & Jody
MINISTRY FOCUS
Eric is a US Army chaplain, and as a family, the Bryans have joined Cadence as Cadence Associate Field Staff (CAFS). In addition to their military duties, they will serve part-time with Cadence by opening their home to Soldiers and their families in the Stuttgart region. Newcomers to the area, they continue to watch, pray, and learn how best to serve.
FAITH
Both Eric and Jody come from Christian homes but didn't grow deeply in their walks with the Lord until their early 20s. As a young Army officer, Eric was mentored by an Army chaplain and by some great Cadence folks while stationed in Germany and Italy. They hope to teach young people the joy of walking with the Lord early on in their lives.
FAMILY
Eric is from Phoenix and Jody is from Chicago, and they met after college in Naples, Italy. Married six months later, they've moved 11 times in 22 years and have four incredible children. Joel is a sophomore at Boyce College; Jane, recently graduated from high school, is enrolled in a six-month gap year program with Torchbearers International; Berea and John (sophomore and freshman, respectively) attend Stuttgart High School. Discipling their kids has been a priority and joy for Eric and Jody, and they delight in watching them grow in grace and truth.