Dwight & Letty Grismore
Cadence ID: 10905
Wright-Patterson Air Force Base
Adult Ministry

CONTACT INFORMATION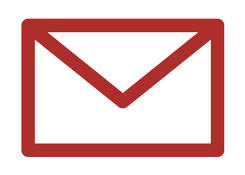 Dwight.Grismore@Cadence.org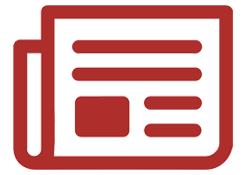 Latest Newsletter
Dwight: 419.718.3112

Letty: 937.974.8372

2283 Colony Trail
Beavercreek, OH 45434-7055
United States
Stay Connected with Dwight & Letty
MINISTRY FOCUS
Dwight and Letty are excited to share the gospel and their lives with the 5,000 military personnel stationed at Wright-Patterson Air Force Base. The Grismores welcome them into their home for a cup of coffee or a meal, provide Bible studies or mentoring, share the good news of Christ, and encourage them in their walks with God. Letty loves teaching women how to pray and encouraging young moms in their journey as wives and mothers. Dwight loves to connect with men on a practical level, strengthening them in their faith journey while transparently walking alongside them, doing life together. The hospitality house at Wright-Patt is located near the base in a beautiful setting, perfect for connecting with Christ and others.
The Grismores began their military ministry in 2009, serving at a NATO base with Club Beyond and YFC in the Dutch/German/Belgium border region of Europe. They quickly fell in love with the military community and transitioned to Cadence ten years later. After hearing of the needs at Wright-Patt, they moved back to the U.S. in 2023 to establish a hospitality house there.
FAITH
Dwight was raised in a loving Christian family that strongly emphasized missions. He remembers striving to walk with God from an early age, but it wasn't until his late teens and early 20s that he was challenged to start discipling others in their journey. After college, he worked with Youth for Christ and has been on a missionary adventure ever since, serving in Ohio, the Netherlands, Alaska, and now in the Dayton area.
Letty is Dutch and was raised in a Christ-centered church and home in the Netherlands. Her faith became more personal when she left home to attend nursing school. Letty started a Bible study with friends and developed a stronger prayer life. She really learned the power of prayer when she moved to Alaska, where she struggled with loneliness and the English language. Through that season, her experience of God's closeness and friendship launched her on a closer walk with Him as she enjoyed fellowship with other believers and shared the light of Christ with whomever she met.
FAMILY
Dwight and Letty met and married in the Netherlands. From there, they moved to Alaska, where they served for ten years at Echo Ranch Bible Camp in Juneau. Both their boys, David and Ruben, were born there and ministered alongside their parents from an early age. God then led their family back to the Netherlands, where they served for ten years with Youth for Christ on the NATO base in Brunssum. Following this, they served with Cadence in the tri-border community of the Netherlands. In 2022, both boys moved to the States, got married, and have continued serving the Lord there. Dwight and Letty are thankful to be on the same continent as their boys, as they regularly connect with them and their wonderful wives. They love living in the Dayton area, where there are plenty of opportunities to hike, bike, savor a latte made by Letty, tinker on cars, and enjoy fellowship with all who enter their home.