MINISTRY FOCUS
Dwight and Letty have been serving in the Dutch/German NATO community for more than ten years and can see many needs around them. Military spouses dealing with loneliness, Soldiers struggling from deployments, marriages suffering, and teens not being able to make friends are just a few of the difficulties they've seen. At the same time, Dwight and Letty have seen military families who share their hearts with them and have developed lifelong friendships. They love opening up their home to military families, loving on them, introducing them to Jesus Christ, and encouraging them in their walk if they already know Him. They are also involved with the chapel on base, providing continuity and filling the pulpit when needed. Letty loves organizing events at the chapel and their whole family enjoys pitching in to make this happen.
FAITH
Dwight was raised in a loving family where missions was a big part of their lives. Their church supported many missionaries and Dwight remembers listening to their stories when they would come home from the mission field. When he was five and his teacher asked him what he wanted to become when he grew up, he shared that he wanted to become a missionary. His faith really developed when he came home from college and his pastor encouraged him to lead a study for his peers. He went into full-time ministry with Youth for Christ after college and has been on a missionary journey ever since serving in Ohio, Alaska, and now the Netherlands.
Letty is Dutch and her family attended a Dutch reformed church. As far back as she can remember, her family went to church, prayed, and spent time in the Bible. When she left home to attend nursing school, her faith became a more personal faith. She started a Bible study with some friends and developed a stronger prayer life. At this time, she confessed her faith in front of the church. From there it's been an amazing journey learning more every day, growing closer to the Lord, enjoying fellowship with other believers, and sharing the "light" of Christ with whomever she comes in contact.
FAMILY
Dwight and Letty met and then married in the Netherlands. From there, they moved to Alaska where they served for ten years at Echo Ranch Bible Camp. Both of their boys, David and Ruben, were born there and ministered alongside their parents from an early age. God then led their family back to the Netherlands where they served for ten years with Youth for Christ on the NATO base in Brunssum. It has always been a goal to have the whole family involved in their ministry. 
In 2021, both boys moved to the States, got married, and have continued to serve the Lord there. Dwight and Letty are awaiting Letty's green card to be approved so they can move back to the States and continue their ministry to the military. They are excited to start a new chapter in their ministry lives and be back closer to family. 
Dwight & Letty Grismore
Cadence ID: 10905
The GK-Brunssman Hospitality House
Adult Ministry
Geilenkirchen NATO AB

CONTACT INFORMATION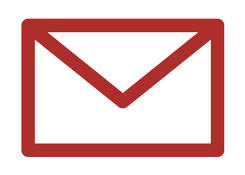 Dwight.Grismore@Cadence.org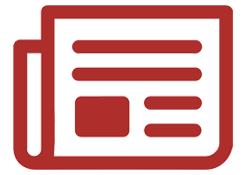 Latest Newsletter
U.S.: 419.718.3112

International: +31.68.317.7811

Kloosterstraat 55
6374EN, Landgraaf
Netherlands
Stay Connected with Dwight & Letty