MINISTRY FOCUS
Don and Christi serve as Cadence Associate Field Staff in support of Wiesbaden Hospitality Ministries in Wiesbaden, Germany. Having served 21 years as an active-duty military family, they feel privileged to share their lives, their home, and their faith with the military community. Their desire is to show the love of Jesus to, and foster discipleship in, young men and women stationed in Wiesbaden.
FAITH
Having grown up in a tough environment, Don's childhood taught him a lot about self-reliance and overcoming adversity. Although he was saved as a child, his faith really didn't begin to grow until he met his wife. Christi came to faith in Jesus as a child and spent her formative years surrounded by wonderful Christian community in the church her father pastored. Over 30 years of marriage and life together, Don and Christi have come to a maturity in faith that has fostered a heart for young service members.
FAMILY
Don and Christi have been married since 1993. As a result of the events of 9/11, they became a military family in 2003 after ten years of life in the civilian world. They have two adult children, Laurel and Austin, who are the joy of their lives. Laurel is in her last year of graduate school at the University of South Carolina where she is studying to become a Speech Language Pathologist. Austin is finishing his undergraduate degree in Graphic Design through Liberty University online while living in Wyoming where he enjoys hunting and fishing.
Donald & Christi Copes
Cadence ID: 30022
Cadence Associate Field Staff
Adult Ministry
U.S. Army Garrison Wiesbaden

CONTACT INFORMATION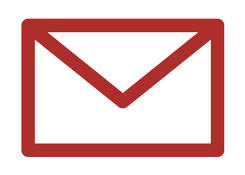 Donald.Copes@Cadence.org
International Phone: +49 170.746.7001

CMR 467 Box 158
APO, AE 09096
United States
Stay Connected with Donald & Christi