Dick & MaryEtta Reynolds
Cadence ID: 10112
Ambassador Care
Affiliate Field Ministry

CONTACT INFORMATION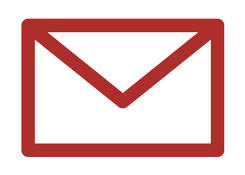 Dick.Reynolds@Cadence.org
Dick: 303.257.5405

MaryEtta: 303.257.5794

6820 Blue Mesa Way
Littleton, CO 80125
United States
Stay Connected with Dick & MaryEtta
MINISTRY FOCUS
Dick and MaryEtta's ministry with Cadence can be divided into two sections, field and HQ. From 1985-1989, they joined Jim and Alice Mikos to lead the Hospitality House ministry in Kaiserslautern, Germany. Before Jim and Alice left for Home Assignment, Cindy Collins joined the team; and when she left to marry, Becky Briggs assumed her ministry. After a Home Assignment, Dick and MaryEtta returned to Germany in 1990 to become Field Leader for house ministries in Europe. Additionally, they led the Hanau Hospitality House from 1993 – 1996.
Following seven years in the pastorate, they returned to Cadence in 2003 and have served as Director of Cadence Associates, VP for Human Resources, and VP for Administration and Communication, as well as Field Leader for the Western Pacific Region.
In June 2019, Dick and MaryEtta moved to Fountain, Colorado where they are directing the Gathering Place at Fort Carson and continuing to give oversight to the care of our Cadence Ambassadors (retirees).
FAITH
MaryEtta, a native Texan, came to faith at the young age of five. As the daughter of a pastor, her family lived in several small towns in West Texas before, midway through high school, they moved to Southern Oregon.
Meanwhile, Dick was the son of a WWII vet reared in Michigan. Like his bride-to-be, his family sold the farm and moved after his sophomore HS year to Southern Oregon. Following HS graduation, both moved to college. After their junior years, they both independently were accepted as interns in a county planning department and, as they say, have been planning ever since!
In October of 1967, Dick professed faith in Christ as savior and in March 1968, they married during Spring break. That Fall, Dick entered the Army where he served for 3-1/2 years, learning first-hand the needs of the military and the importance of an evangelical witness! Thanks to mentoring by a succession of godly pastors, they both began the journey of maturity in Christ.
FAMILY
MaryEtta is the oldest of three. Her brother, sister, and brother's spouse live in the northwest Washington area. Dick is the oldest and only boy of seven siblings. His six sisters, spouses, and their families all reside in Oregon.
Dick and MaryEtta are blessed to have two children. Angie and her husband Duncan reside in Colorado where she serves as the Director of Alumni for Cadence. Duncan is serving with International Christian Ministries with many trips to Africa, and with Cadence International, serving as Pastor to Cadence Alumni.
Keeping up with their grandchildren is a joyful task. Zach graduated college, married Cassi and both work in Equine Science. Josh has also graduated college and works in design and fabrication. Ben is a Sophomore at Moody Bible Institute and McKayla a Senior in high school.
Their son, Brian, and his wife, Marilyn, live in Portland, Oregon where he is the day shift manager of a huge commercial cleaner plant and Marilyn manages her salon with three employees. Their daughter, Erica, and her husband Dylan have blessed Dick and MaryEtta with great-grandchildren, Ellie and Dawson.