MINISTRY FOCUS
On July 14, 2021 Dick went Home to be with his Savior. His memorial information can be found here. 
Soon after Dick and Margaret moved into this less active role as Cadence Ambassadors, Dick wrote a motto, "Rejoice in what you have been able to do rather than grieve that you can't do it anymore." It has become a reference point that they re-visit often.
They recognize ministering with OCSC/Cadence to military folk provided them with a fruitful venue of service. Some of their richest memories were created watching God working powerfully in the lives of so many sailors during those first ten years at Subic Bay, Philippines. During Dick's 11 years working from Denver as Executive Director, they saw the ministry expand into four more countries in Asia, two more states in America, and five new ministries in Europe. They also rejoice in the privilege of leading the Europe field for thirteen years, the third major chapter of their ministry. They have fond memories of fellowship with coworkers, Bible conferences and retreats in Switzerland, and the beginning of the mission's youth ministry.
Living in a rather long 'Epilogue' following those three 'Chapters,' they are doing their best to not grieve that they can't do it anymore. On a diminishing scale, they continue to travel, visiting some whom they have ministered to or with. Margaret still shines with hospitality and Dick currently meets with three or four men weekly for B&B (Breakfast and Bible).
FAITH
While serving in the Navy during WWII, Dick was introduced to Christ by another sailor at a Christian Servicemen's Center in Chicago. But it wasn't until seven months later, when he started attending a Christian Servicemen's Home in Florida that he began to grow as a Christian.
It never occurred to him during six years of Bible training at Multnomah and Westmont that he would work with the military. But a few months after graduation, he found himself in charge of a Christian Service Center in Oxnard, CA. Many in that ministry were Navy Sea Bees, stationed at Port Hueneme who rotated to the Philippines to spend most of each year building the large Cubi Point Naval Air Station next to the Subic Bay Navy Base. In February 1954 God used them to tell Dick that He wanted him to open a ministry in Olongapo, outside that base. C. P. Tarkington, Tom Hash, and Dick joined Jesse Miller that summer to form OCSC (now Cadence) and he sailed to the Philippines in January 1955.
Margaret grew up in a Christian family, became sure of her salvation during nurses training, and attended Multnomah while Dick was at Westmont. They met at a Navigator conference and had a very brief courtship before he sailed. She responded favorably to his taped proposal and was able to work her way across the Pacific as a crew member on a Norwegian freighter for their October wedding in Manila.
FAMILY
Dick and Margaret have four children who love the Lord and serve Him in strategic venues. All eleven of their grandchildren know the Lord and have been used of God to reach fellow students. Several are preparing for vocational ministry. As parents of grandparents, they now have three cute great-grandchildren, with more on the way.
Margaret Patty
Cadence ID: 10002
Ambassador

CONTACT INFORMATION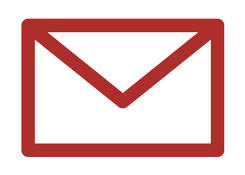 Dick.Patty@Cadence.org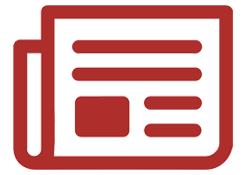 Latest Newsletter
Home: 303.788.1440

4600 S Lipan Street
Englewood, CO 80110
United States
Stay Connected with Margaret