MINISTRY FOCUS
Ray and Char Hauser served together with Cadence beginning in 1978, moving from Japan to Kaneohe Bay Marine Corps Base Hawaii in 1999. In 2014, Ray fought a tough fight to put God's glory on display while battling brain cancer. After God said, "Ray, it's time for you to come home," Char continued on in her ministry, shifting primarily to working with and supporting military wives and single military women.
In 2000, Char established the first PWOC (Protestant Women of the Chapel) ministry on a Marine Corps base. She continues to lead that women's ministry, now called Evangelical Women of the Chapel (EWOC). She recruits and trains up a leadership team each year, providing tools and modeling God's principals with which to lead by. Weekly Bible studies are ongoing, providing sound Biblical teaching, followed by small groups which provide the intimate sharing of lives.
Char mentors/disciples young women and meets with military wives to encourage, support, and direct them to Jesus. She believes that everyone wants to be seen, known, and loved. This is her aim in all that she is doing with Cadence. She is a model of faith and obedience in her ministry.
FAITH
Ray and Char grew up in the same church and at the age of 14 "noticed each other." As they continued attending church, specifically so that they could see each other twice a week, God convicted them both that they were sinners and needed His love and salvation. At the age of 19, the night before Ray went into Navy boot camp, they both accepted Christ as their Savior. It was while Ray was in the Navy that God used godly chaplains and Cadence directors to lay the foundation of his Christian life, which he in turn used to disciple Char. Attending BIOLA University, as well as other seminars and conferences, God continued to build into their gifts. The biggest "faith" lessons have been through unexpected times – losing three children, surviving and rebuilding after two house fires in Japan, challenging "people" situations, and more recently the suffering and death of Ray. God's presence has never been nearer and His promises never truer in Char's life as she continues on.
FAMILY
Ray and Char have one son, Michael. He was 14 months old when they moved to Misawa. His formative years were spent growing up in a hospitality house ministry in Japan. After finishing high school, he attended and graduated from BIOLA University. He is married to Kristina and they have four wonderful boys. Mike is a Social Worker with Child Protective Services in California. The boys are heavily involved in sports, which Mike loves to coach, and Kristina and he love to attend their games. Char loves spending time with them.
Since Char's mom died three months before Ray, and Ray's mom died one month before him, Char has her two very supportive and fun sisters in California.
Char Hauser
Cadence ID: 10036
The Cadence House (Kaneohe Bay)
Adult Ministry
Marine Corps Base Hawaii (Kaneohe Bay)

CONTACT INFORMATION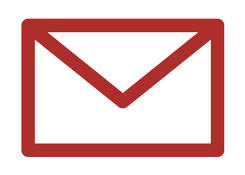 Char.Hauser@Cadence.org
Home: 808.263.3141

Mobile: 808.375.1425

601 Akoakoa St.
Kailua, HI 96734-3910
United States
Stay Connected with Char