Caleb & Carrie Arliskas
Cadence ID: 10910
Limited-Term
Adult Ministry

CONTACT INFORMATION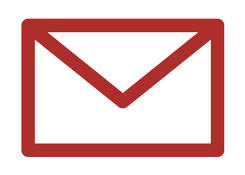 Caleb.Arliskas@Cadence.org
Home: 602.754.2529

4751 W New World Dr
Glendale, AZ 85302
United States
Stay Connected with Caleb & Carrie
MINISTRY FOCUS
In 1991, Caleb was "born into Cadence," as his parents ministered to the US military in Okinawa Japan, for 11 years. Caleb grew up serving alongside his parents by providing hospitality in their home to Soldiers and Sailors. In 2004, Caleb's family moved stateside and transitioned into pastoral ministry. Caleb has always longed to serve with Cadence again. In 2020, Caleb and his wife, Carrie, joined Cadence as limited-term staff to assist with adult ministries, short-term needs, and hospitality house ministry.
FAITH
Caleb was blessed to grow up in a Christian family, and he made an early decision to follow the Lord. Carrie grew up in Phoenix, Arizona, in a non-religious family. She was the first person in her family to give her life to Christ in high school, after hearing a youth group message about God's love.
FAMILY
Caleb and Carrie met in high school and started dating in college. They were married in 2012. In their first year of marriage, Caleb was deployed to Afghanistan for 13 months. Caleb and Carrie have two sons, Bennett and Preston, and one more baby boy on the way, due in September 2022.