MINISTRY FOCUS
Cathy and Brian are pleased to serve with Cadence International in the "north country" of New York. They serve the proud soldiers and families of Fort Drum, home of the famed 10th Mountain Infantry Division. The soldiers there greet each other with "Climb to Glory!" and "To the top!" is the appropriate response. Brian, a retired paratrooper would like to say, "Airborne all the way I will beat you to the top." but he's not in the best shape to outrun these hard-charging soldiers.
Ministry there can be hectic and erratic with the OPTEMPO (speed at which this unit is working), deployments, and training exercises. However, they have a core group of men, women, and family members meeting in their home each week and they are seeing God do some amazing things in their lives. One young husband is now a believer and another young soldier is on the cusp of becoming a leader and spiritual mentor in his barracks. Pray for them.
Brian and Cathy desire to meet, love, and disciple military people where they are at. They love them with great expectations of God working in their lives but without agenda on their part.
FAITH
Cathy did not grow up in a Christian home, In fact, when the girl scouts sang "Father Abraham has many sons," she thought it was about Abraham Lincoln. Cathy was invited to an AWANA Bible Club at Liberty Baptist Church where she learned that she was a sinner and needed a savior. Because the church cared about her, a middle school kid who came without her family, she met Jesus.
Her entire life God has been preparing her for military ministry. Cathy's dad was in the Army, her husband was in the Army—it is the only life she has known. God has given her a heart especially for the young men and women serving in the Military during such a confusing time in U.S. history.
Brian was raised in a Christian home and was led to the Lord by his father after being convicted at church of sin that ran deep, despite his young age. The Lord was gracious to allow him to be raised in such a way that he was well grounded in the word and Christian living. Later when he joined the Army and strayed from this grounding, seeking the approval of his drinking friends, the Lord, in His love and grace, brought Brian back to Himself.
Brian started attending Liberty Baptist Church near Fort Bragg, NC and met his future wife. They struggled with little supervision and sinned sexually, but God used this church to show them both grace and discipline. They were married in late November 1992, six months before their daughter was born.
FAMILY
Brian and Cathy are the parents of four grown children.
Their oldest daughter, Jordan, lives in north Georgia with her husband Shane Kelley. They are active in the worship team at their local church and are busy raising their daughter, Grace.
Ashley, their middle daughter, is married to Phillip Allan and they live in the D.C. area. She is their whimsy and creative daughter.
David is recently married to Chantal. He will soon resume his studies in criminal justice at Liberty University.
Join Brian and Cathy in praying for their children and spouses—that Jesus would be glorified in their lives.
Brian & Cathy Hutchens
Cadence ID: 10762
Home Assignment
Adult Ministry
Fort Polk

CONTACT INFORMATION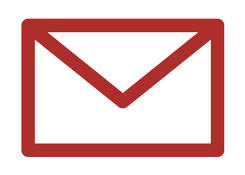 Brian.Hutchens@Cadence.org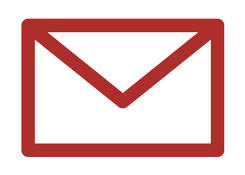 Cathy.Hutchens@Cadence.org
Brian: 803.360.2837
Cathy: 803.360.2962
26976 State Route 3
Watertown, NY 13601
United States
Stay Connected with Brian & Cathy