MINISTRY FOCUS
Brian began serving as the European Field Leader in 2017 and oversees Cadence ministries in England, Germany, Italy and Spain. Prior to this, Brian and Aimee led The Graf House in Grafenwoehr, Germany for eight years. They really enjoyed serving on the "front lines" of ministry and loving on soldiers and their families through Bible studies, hospitality, discipleship, AWANA (Aimee was commander for 100 kids!) and many other God-given opportunities.
In addition to the Field Leader role, God has also provided Brian with ongoing relationships and the opportunity to serve in Burundi, Africa. This includes work in training chaplains, soldiers, police, serving wounded soldiers and working in remote villages with widows and orphans.
FAITH
Brian and Aimee both grew up in midwestern, church-going homes and are grateful for the foundation this provided for their faith journey. Brian became a Christian in high school through Fellowship of Christian Athletes and Aimee in college through friends. Following after Jesus as a family is one of the great joys they experience!
FAMILY
Brian and Aimee wouldn't be "The Kleagers" without their three boys (Jacob, Owen, and Finn) and their little girl (Addie)! To know one of them is to know all of them! Brian and Aimee met in college at TCU. Upon graduation, Brian was commissioned in the US Army and served six years. They were stationed at Ft. Knox (twice), Baumholder, Germany, and Ft. Carson, Colorado. Aimee's degree and background includes working in the physical therapy world as a Certified Athletic Trainer. Their family enjoys being active in a variety of ways which include hiking, camping, skiing, biking, and various other sports. They also enjoy drinking coffee, reading a good book, playing a game, and talking with friends!
Brian & Aimee Kleager
Cadence ID: 10677
Europe Field Leader
Adult Ministry

CONTACT INFORMATION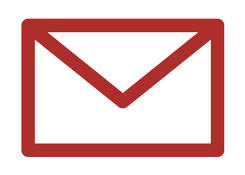 Brian.Kleager@Cadence.org
Phone: +49.160.9384.0709
Meiergarten 4
Kandern 79400,
Germany
Stay Connected with Brian & Aimee