MINISTRY FOCUS
When soldiers enter the gate at Fort Stewart the hear the words "Rock of the Marne." The Army does not want soldiers to forget the victory of the 3rd ID in this battle.
Likewise, the Millers desire their home, Rock's Refuge, to be a safe and welcoming place where soldiers remember Christ's victory. Their ministry is open to married and single soldiers and is a Military Community Group from Community Bible Church. They meet weekly in their home for Sunday lunch, Bible Study, and fellowship. Community Bible Church is located near Hunter Army Airfield.
FAITH
Bob grew up in a large, unchurched family in Northern Ohio. He was introduced to the Lord under the ministry of Tom & Dotty Hash while serving in the Air Force at Clark Air Base in the Philippines. Under Tom & Dotty's ministry, Bob began his development of a mature walk with Jesus. He continued his growth in Germany under the discipleship ministry of Bill & Sylvia Sawyer's Navigator ministry.
Annie grew up in a Christian family. She put her faith in the Lord after the pastor explained Ephesians 2:8-9 and she understood eternal life is a gift of grace and not something she could earn by works and church attendance.
FAMILY
Bob & Annie met after Bob returned to Ohio upon finishing five years in the Air Force. They were married in 1969 and have two married sons and six grandchildren.
Bob & Annie Miller
Cadence ID: 10325
Ambassador
Adult Ministry
Fort Stewart-Hunter Army Airfield

CONTACT INFORMATION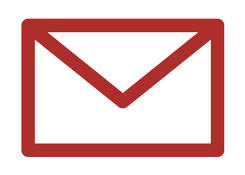 Robert.Miller@Cadence.org
Bob: 912.429.4216

Annie: 912.515.4138

3162 Midland Rd.
Guyton, GA 31312-6802
United States
Stay Connected with Bob & Annie