Bill & Jeannette Kramer
Cadence ID: 10018
Ambassador

CONTACT INFORMATION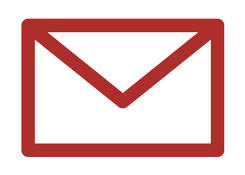 Bill.Kramer@Cadence.org
PO Box 1268
Englewood, CO 80150
United States
Stay Connected with Bill & Jeannette
MINISTRY FOCUS
Bill was introduced to Cadence in December 1955. He was in the Navy, aboard ship from 1951 to 1956. They pulled into Subic Bay. One night as he was standing shore patrol, he saw a sign across the street, and it read "WELCOME, CHRISTIAN SERVICEMEN'S CENTER." The next night he went there. To his surprise, Dick Patty met him at the door. He had met Dick at a Servicemen's conference, so this was a welcomed reunion. In 1964, Bill finished his training at Multnomah Bible College. He applied to Cadence and eventually went to Ubon, Thailand. Jeannette and Bill also served in Osan, Korea; Yokosuka, Japan; Rota, Spain; and Killeen, Texas. Ministering to the military with Cadence has been the richest experience of his life. He thanks Lord Jesus who called him to Himself to serve with Cadence.
FAITH
Bill received Christ when he was 13. For the next seven years, he struggled with the Christian life. He swore, using the name of God. He hated it and didn't want to, but he couldn't stop. He cried out to God, "God, I don't think you will save me, but I want to serve you." Nothing changed. In 1951, he joined the Navy and was stationed aboard the Kermit Roosevelt. He didn't want to live as many of the sailors were living. Again, Bill cried out to God for help. He believes God directed him to Bill Sawyer who challenged him in studying and memorizing the Bible. It was during the same time that God took swearing out of his life. For the next four years, aboard the Kermit, he grew in his walk with God. Bill went into the Navy swearing like a sailor. He came out singing like a saint.
Jeannette was raised in a Christian home and accepted Jesus Christ as her personal savior at the age of ten. A few years later at a youth camp she made a deeper commitment and God took away a bad habit she had struggled with as a child. Later, after college at a youth meeting she felt the call to missions. Within a year she applied to teach with a mission board in Cameroon, West Africa. She spent three years there before returning to teach again in Portland, Oregon. It was there she met Bill's close friend.
FAMILY
Bill was raised a farmer in southeastern Kansas. He loved farming and was destined to be a farmer, until God changed the direction of his life. During the first 18 months he was in Ubon, Thailand, a dear friend wrote telling him about Jeannette, a teacher who had just returned from Cameroon, Africa. For the next five months, Bill wrote to Jeannette. God was knitting their hearts together. About the fifth month of correspondence, he wrote telling her that he believed God would have them spend the rest of their lives together. She agreed. He returned to the states four months later. They were married November 29, 1979. God has blessed them with one son, Jeff Kramer.
Jeannette was raised in Portland, Oregon and earned her teaching degree at Oregon College of Education. She has one sister and two brothers who still live in the northwest. After they married, they wanted to have a family and God led them to a young lady who wanted her child to be placed in a Christian home. Their son, Jeff, is now married and they have given Bill and Jeannette two sweet grandchildren.