MINISTRY FOCUS
The Blokers are directors of the Soldiers Hospitality House and have a heart to reach the 10,000+ single soldiers living in the barracks by providing a Christ-centered "home away from home." They hold weekly dinners and Bible studies, Sunday fellowship lunches, and men's and women's Bible study groups. They also hold monthly day-trips devoted to exploring central Texas.
FAITH
Ben served in the Air Force for 24 years where he was discipled at the Hospitality House in Kaiserslautern, Germany. It was during those years that he met his wife, Melody, who was serving as a youth worker with Malachi (Cadence Student Ministries) and they learned the value of relational ministry. During Ben's deployment in the fall of 2013, he sensed God's call to serve and love the military community full-time. He recalls a chaplain's challenge from 1 Peter 4: "The end of all things is near . . . Above all, love each other deeply, because love covers over a multitude of sins. Offer hospitality to one another without grumbling."
FAMILY
Ben and Melody have five children and love spending time outdoors.
Ben & Melody Bloker
Cadence ID: 10819
The Villa Hospitality House
Adult Ministry
Naval Station Rota

CONTACT INFORMATION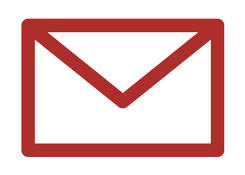 Ben.Bloker@Cadence.org
Ben: 801.663.3799

Melody: 801.663.3124

3950 Chaparral Rd
Killeen, TX 76542-4156
United States
Stay Connected with Ben & Melody