MINISTRY FOCUS
Ben and Connie joined Cadence International/OCSC in May of 1960 and went to Sangley Point in the Philippines to relieve the Tarkingtons in March of 1961. In 1965, they served the Seventh Fleet at the Subic Service Center. Following the Philippines, they started a Hospitality House ministry at Hakata, Japan and when that post closed, moved to Misawa, Japan the summer of '74-77. They were two years at Fellowship Ranch in Missouri before going to Osan, Korea in the summer of 1979. In 1986, they began Humphrey's Hospitality House in Korea. After leaving Korea in 1997, they moved to Hawaii where they had the Hawaii Hospitality House until fall of 2012. Their main ministry has always been having an open-home where all are welcomed and Christ is honored. They continue to use their home for ministry today.
FAITH
Ben grew up in an orphanage in Philadelphia. In 1954, as a sailor in the Philippines, he met the Millers and gave his life to Christ to serve Him. Connie became a believer at an early age through her church and parents.
FAMILY
Ben and Connie are living in Orlando, Florida to be close to their son, Doug, who serves with CRU and the "Jesus" Film project. Randy lives in Colorado and Janelle is in Michigan. All together they have nine grandchildren and five greats. Their son, Craig, suddenly passed away from a massive heart attack in 2012 after returning from his dream trip to Israel. Now he is walking with Jesus.
Ben & Connie Cady
Cadence ID: 10007
Ambassador

CONTACT INFORMATION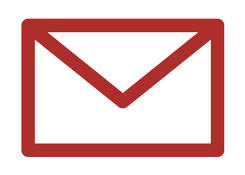 Ben.Cady@Cadence.org
Mobile: 808.457.2406

PO Box 1268
Englewood, CO 80150
United States
Stay Connected with Ben & Connie