MINISTRY FOCUS
Anya joined Cadence in December 2019 and provides financial reporting, general accounting support, and the processing of invoices for Cadence staff and missionaries, as well as being the go-to person to answer finance related questions. She received her Bachelor of Science in Business Administration from the University of Arizona and enjoys the finance world. It is a huge pleasure to be able to provide support to the wonderful missionaries and ambassadors of Cadence in the furthering of God's kingdom work.
FAITH
Anya had the joy of accepting Christ when she was around seven. Christ became the focal point of her life as she moved into her college years. Jesus Christ as her Savior has allowed her to approach the world with the focus on striving to seek God's will and leaning on him when life circumstances are less than ideal. Through Christ, joy is possible in any situation because "I can do all things through Christ who strengthens me." Philippians 4:13
A favorite verse is, "But they who wait on the Lord shall renew their strength; They shall mount up with wings like eagles; they shall run and not be weary; they shall walk and not faint." Isaiah 40:31. This reminds her how she can completely rely on God and that she serves a good God.
FAMILY
Anya grew up in Tucson, AZ and relocated to Colorado in 2013 and now is happy to call it home. She has two wonderfully energetic kids that make life so much more enjoyable. Some of their favorite pastimes are playing on bikes, exploring all the beauty that CO has to offer, and enjoying their time with extended church family.
Anya Woo
Cadence ID: 80140 Accounts Payable Specialist Headquarters
CONTACT INFORMATION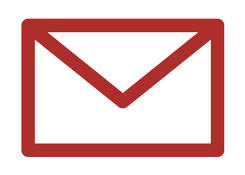 Anya.Woo@Cadence.org
Direct: 720.354.4691

Headquarters: 303.762.1400

PO Box 1268
Englewood, CO 80150
United States
Stay Connected with Anya