MINISTRY FOCUS
Andrea is part of the LifeCompass staff at Victory Ranch, near Columbia, South Carolina. She coordinates the outreach phase of the discipleship program and mentors the female students. She is also a member of the Pastoral Care Team, providing support to Cadence missionaries on the Asia field.
FAITH
Raised in a Christian home, Andrea came to Christ in middle school. After wandering off the path for a while, her renewed faith led her to pursuing opportunities to pour into the lives of women.
FAMILY
Andrea was born in Iowa to Jon and Sue Haddock. When her dad went active duty in the Army, the family, including her three younger sisters moved to Texas, eventually landing in Columbia, SC. She loves being the aunt of two nephews and three nieces.
Andrea Haddock
Cadence ID: 10674
LifeCompass and Pastoral Care Team

CONTACT INFORMATION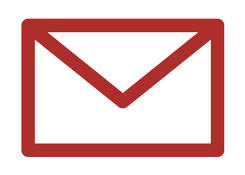 Andrea.Haddock@Cadence.org
Mobile: 803.530.2117
25 Fishers Mill Dr.
Columbia, SC 29206
United States
Stay Connected with Andrea