Albert Jarrell
Cadence ID: 80140
Member
Board of Directors

CONTACT INFORMATION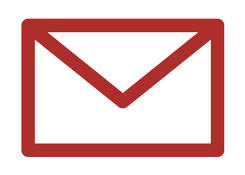 Albert.Jarrell@Cadence.org
PO Box 1268
Englewood, CO 80150
United States
Stay Connected with Albert
MINISTRY FOCUS
Albert joined the Cadence Board of Directors in the Spring of 2016. He currently serves on the Finance and Audit Committee.
FAITH
Albert committed his life to Jesus Christ as his Savior and Lord after college. He was struggling with the decision of marrying a girl from college. During the last year of college, God had been drawing Albert to himself, and it became clear that he and that girl were, and would continue to be, unequally yoked in their faith. He remembers God clearly calling him to himself during this time. The essence of the decision was whether Albert would choose his own direction in life, independent of Him, as his own lord, or submit to God and His will for Albert's life. At that time, Albert made the conscious decision to trust God for his salvation and future. By making Him Lord of his life, Albert understood that Jesus paid the price for his sin on the cross, and that by confessing with his mouth, Jesus is Lord, and believing in his heart, God raised Jesus from the dead, that he would be saved.
FAMILY
Albert grew up in the Dallas/Fort Worth Metroplex, and he now lives in Flower Mound, Texas. He is married to Denise, and they have two daughters.