Stella Criswell
Cadence ID: 10942
Student Ministry
Intern
Camp Kinser

CONTACT INFORMATION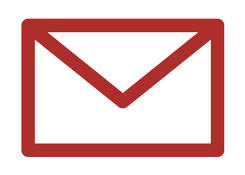 Stella.Criswell@Cadence.org
Phone: 843.327.7055

PO Box 1268
Englewood, CO 80150
United States
Stay Connected with Stella
MINISTRY FOCUS
Stella will be working with the youth of Camp Kinser on the island of Okinawa, Japan. As someone who lived in Okinawa as part of a military family herself, Stella knows how much change happens in the lives of military kids. She wants to show Jesus' love to students and impact their lives in any way that God wants to use her. She will help plan and run youth group ministry nights and special events, as well as provide mentoring and discipleship.
FAITH
Stella grew up in a Christian home and made her faith her own after her sophomore year of high school. After trying to find meaning in different people and things, God used that brokenness to draw her near to Himself. Since then, Stella has been full of joy and peace knowing that her worth is found in her Creator. She is thankful for spiritual leaders in her life and hopes to continue serving others and pointing them to Christ.
FAMILY
Stella was born in Okinawa and lived there with her parents, Adam and Courtney, and two older siblings, Matthew and Madi. They lived in South Carolina for a time, and for the last ten years, home has been Nebraska. She is thankful to have her family close by and a niece on the way! She currently attends the University of Nebraska-Lincoln and enjoys spending time with her sorority sisters and three dachshunds.