MINISTRY FOCUS
Seth's ministry role and focus with Cadence International is to intern for an entire year. While interning, his focus is to grow closer in his relationship with God, while also inviting military members and their families to join in this experience with him. He's super excited and honored to be in this position. Seth hopes to learn many new ministry skills so he can successfully and skillfully fulfill his role in the Great Commission and to ultimately help build God's kingdom here on earth. He hopes to achieve some awesome relationships and eternal impacts while with Cadence.
FAITH
Seth grew up as a military and ministry kid. His mom was the youth director and worship leader at McGuire AFB for eight years. She was also the Religious Education Director and worship accompanist at Travis AFB for about a year-and-a-half. His Dad served in the USAF for 20 years. God was always the center point for Seth's family. Even though he was a ministry kid, he always knew God, and was baptized at eight-years-old. He tells people his faith didn't truly become his own until his freshman year of college. It was then that he was challenged to dig deeper in his relationship with God. Seth continues to learn more about Him and his identity in Christ as well.
FAMILY
Since he's a military kid, he's not from any one location. If he had to choose a place to call home, it would be Ohio since that is where his parents are from and most of his family live. Seth's parents are amazing—they are going on 18 years of marriage. He also has an awesome sister who is probably his best friend in the world. Being in a military family, you learn that everyone around you is temporary and will eventually leave. This lifestyle, in Seth's opinion, brought his family closer together and really caused them to not only be closer in family, but also better friends.
Seth Downey
Cadence ID: 10909
Limited-Term
Adult Ministry
Travis Air Force Base

CONTACT INFORMATION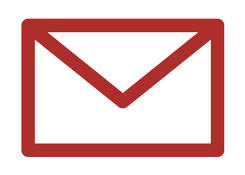 Seth.Downey@Cadence.org
Phone: 440.344.8986
4534 Solano Rd
Fairfield, CA 94533
United States
Stay Connected with Seth