Selena Rodriquez
Cadence ID: 80140
Headquarters Administrative Assistant
Headquarters

CONTACT INFORMATION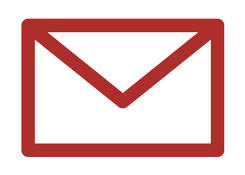 Selena.Rodriquez@Cadence.org
Direct: 720.354.4682

Headquarters: 303.762.1400

PO Box 1268
Englewood, CO 80150
United States
Stay Connected with Selena
MINISTRY FOCUS
Selena serves as the Headquarters Administrative Assistant. From her position at the front desk, she loves welcoming people and being intentional with every person she interacts with in person and on the phone. Selena ensures the headquarters team is updated with upcoming events and keeps the office tidy and well-stocked.
FAITH
Selena grew up knowing who Jesus was but never had a relationship with Him. When COVID-19 hit, Selena took a leap of faith and gave her life to Jesus. Soon after her high school graduation, Selena did a Discipleship Training School with Youth With a Mission in Maui, after which she served God for six months in Hawaii and Costa Rica. These experiences have strengthened her faith in Jesus.
FAMILY
Selena has lived in Littleton, Colorado her whole life, and is the youngest of three children. Her older sister Sierra currently works for Denver Investigations, and her older brother Nico serves in the United States Marine Corps. She was raised by her wonderful parents Bobby and Gina. Bobby served with the United States Marine Corps and is currently serving the city of Denver as a detective, and Gina works in healthcare.