Samantha Phagan
Cadence ID: 30011
Associate Field Staff
Adult Ministry
NAS Oceana

CONTACT INFORMATION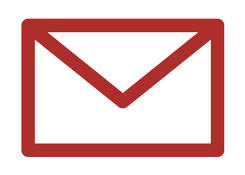 Samantha.Phagan@Cadence.org
Phone: 619.600.6455

4701 Shore Dr. Ste. 103 #132
Virginia Beach, VA 23455
United States
Stay Connected with Samantha
MINISTRY FOCUS
Samantha is a Marine wife serving active-duty spouses and service-members. She leads a women's Bible study group every week bringing forth the Hope of Jesus Christ. Samantha joined Cadence June 2021 and looks forward to serving the women whom God places in her life.
FAITH
Samantha came to faith in Jesus Christ by first realizing she was nothing without Him, and could do nothing without Him. She is who she is because of He who lives within her. She was born a sinner, but was born again and stands: Chosen, Loved, and Redeemed!
FAMILY
Samantha is from a small town in north Georgia. She is a Marine wife to her wonderful husband, Matt. They have four beautiful children: Chase, Shyann, Madisyn, and Caden. They are currently stationed in Virginia Beach, VA and living out Gods calling for their lives there.