Ryan Padgett
Cadence ID: 10954
SkillBridge Intern
Headquarters

CONTACT INFORMATION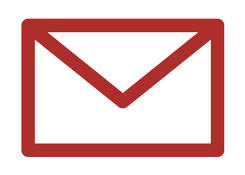 Ryan.Padgett@Cadence.org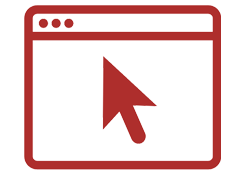 Ministry Website
Phone: 541.908.3347

1803 Painter Dr
Monument, CO 80132
United States
Stay Connected with Ryan
MINISTRY FOCUS
As a DoD SkillBridge Intern focusing on learning to manage a nonprofit, Ryan will experience many things during his three-month internship! He will get to poke his head into HR, fundraising, finances, and legal affairs. He'll learn about casting vision and direction and will have the opportunity to glean wisdom in many other areas from his Cadence family. Ryan had the privilege of being served by Cadence over a good portion of his 24-year military career, mainly at Travis Air Force Base. He also connected with Cadence ministries abroad, and those connections were a profound blessing throughout his career. As Ryan transitions out of the military, he is excited to be welcomed into this body of believers—not just to learn some new career skills, but also to spend time with Cadence staff, being encouraged and reminded that even though his military chapter is ending, God still has many more chapters to write in his story!
FAITH
Growing up, neither of Ryan's parents were firm believers, but God had plans for him! He met the Lord through a youth pastor in Bend, Oregon, and the first words he ever heard God speak were, "I'm your Father now." Twenty-nine years later, Ryan sees how God kept His promise! God led him through his youth and military career with a faithful stream of men and women who gave him guidance, walked beside him, and helped him grow into the follower of Christ he is today. As Ryan has walked with the Lord, he's been blessed to be called a husband since 2008, a father to two miracle babies born in 2015 and 2021, and has served as a law enforcement chaplain since 2011. He's been given the opportunity to own a non-profit that teaches about stress relief and offers fellowship to military personnel, first responders, and their families through fly fishing mentorship.
FAMILY
In 2008, Ryan says he married way up when he wed his Oklahoma born and raised bride, Krisha. He has two wonderful children, Annabelle and Samuel. Both are miracle babies, Annabelle through IVF and Samuel a one-hundred percent unexpected miracle. He has one older brother, Justin, and three younger siblings, Megan, Tyler, and Nolan, who live in Texas and Nevada. Ryan's dad went to be with the Lord in 2016. Ryan's mom, who lives in Arizona, and step-mom (but they dropped the "step" years ago) who lives in Nevada, are a big part of who Ryan is today.