MINISTRY FOCUS
Matt's role with Cadence is the Communications Administrative Assistant. He helps with newsletters, mailroom processes, and anything else the department needs.
FAITH
Matt made a personal decision to follow Jesus in high school when he began learning about what it really means to be saved by, to trust, and to follow Jesus.
FAMILY
Matt grew up in Cincinnati, OH with his parents (Dave & Joules), older sister (Amanda, married to Gary), and younger brother (Mikeyy, married to Katie). He's lived in Colorado since August 2016, where he met Liz and quickly realized she was the best person on the planet. They began their husband/wife adventure on January 28, 2018. Matt and Liz love reading to and playing with their seven nieces and nephews every chance they can. He also includes in his family his childhood friends Jonathan, Hunter, Ransom, Doug, and Dustin.
When he's not working, Matt loves making people laugh, movies/TV, video games, comics/books, Legos, and everything Spider-Man, Tolkien, Halo, or Star Wars.
Matt Evans
Cadence ID: 80140
Communications Administrative Assistant
Headquarters

CONTACT INFORMATION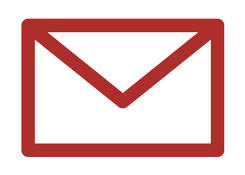 Matt.Evans@Cadence.org
Direct: 720.354.4689
Headquarters: 303.762.1400
PO Box 1268
Englewood, CO 80150
United States
Stay Connected with Matt