MINISTRY FOCUS
Lynnea will support The Homestead's ministry nights. She may help with food prep, Bible studies, child care, or games. She will also support The Homestead as they coordinate three weekly chapels on the military base.
FAITH
From a young age Lynnea knew God existed. She wanted to believe in Him, but felt like she had to save herself by praying a prayer the right way. When she was 12 she read a novel in which the character comes to salvation in Christ. For the first time she realized salvation was not something on her shoulders, but on Christ's. She didn't have to pray a prayer right, instead, she simply had to accept His sacrificial gift.
FAMILY
Lynnea is from southwestern Minnesota. Her parents are Kyle and Kathy Asp, and she has three siblings: Forrest, Lindsey, and Haakon. Her sister-in-law is Monaliza and her niece is Dakota.
Lynnea Asp
Cadence ID: 10929
Intern
Student Ministry
Joint Base Elmendorf-Richardson

CONTACT INFORMATION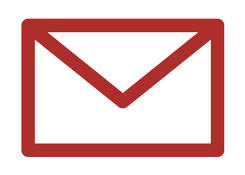 Lynnea.Asp@Cadence.org
507.304.1379
203 West Rock St. Apt. 4
Springfield, MN 56087
United States
Stay Connected with Lynnea