MINISTRY FOCUS
After 51 years serving the Lord with OCSC/Cadence International in Vietnam, Philippines, Thailand, Missouri, Germany, Italy, Home Office leadership, New York, California, and in their personal home near Denver H.Q, Lou and Linda are now in the role that Cadence calls "Ambassadors." Their continuing ministry in retirement is mostly conducted online and by telephone, each day encouraging, counseling, and supporting active-duty military members and their families, as well as veterans. In recent years their ministry has been especially focused on care for combat veterans.
They also enjoy frequent opportunities to provide hospitality for friends God has given them through years of ministry in hospitality souses, retreats, and Servicemen's Centers.
FAITH
Lou was born in Salt Lake City. His father was a determined unbeliever until shortly before his death at age 61. By God's grace, his mother held fast to her trust in the Lord Jesus Christ and found ways to get her children to one of the few small struggling Christian churches in the city. God used the influence of the pastor and Sunday school teacher to sustain him in childhood faith. His family moved to California as he was entering jr. high school, where his mother continued to faithfully ensure that they attended Bible-believing churches. At age 17, just months before he joined the U.S. Navy, Lou fully understood the Gospel; and with this clarity of understanding, he repented of his sins and confessed his personal faith in the Lord Jesus Christ. Following a year of Navy schooling, he was transferred to the Philippines. It was there, after a few lonely weeks, that God led a believing Sailor to introduce him to the (OCSC/Cadence) Servicemen's Home in Cavite city. In that home, under the challenging discipleship of C.P. and Alma Tarkington, Lou was set on a new path of growth in Christ and a lifetime of service for Him.
It was also there that he met Linda's parents, missionaries with Overseas Missionary Fellowship; and through them he later met Linda, who was in Bible school in Canada at that time.
Linda was born in Los Angeles and spent her early years in beautiful San Diego – still her favorite city. That's where her parents began their lives of full-time Christian ministry. Her dad was Director of San Diego Youth For Christ for a few years. Since his office was in the same building as the Servicemen's Center, her dad often brought home Sailors for dinner and overnights – sometimes unexpectedly. This turned out to be early OCSC/Cadence training. Under her parents' loving guidance, she learned to trust in the Lord Jesus at a very early age, and to believe that God would lead her into some form of missionary service. Much later, as she was preparing to leave California for Prairie Bible Institute, she met Lou. He was recently discharged from the Navy and was driving to Prairie. He was hoping for a carload of kids to take, which he got! And one of the kids was Linda! Now he likes to say that they've been traveling together ever since!
FAMILY
Linda has two sisters, both believers, who have also been missionaries. Lou has two brothers and two sisters, all believers. His eldest sister is in Heaven.
Lou and Linda have two sons and a daughter; one son and their daughter are married. All are trusting in Christ. Their daughter and her husband have served as missionaries in Ukraine and Czech Republic. They have seven grandchildren.
Their eldest son was one and a half years old when they went to Vietnam for their first OCSC/Cadence assignment. They were later assigned by the mission to the Philippines, where their second son was born. During this time, they were able to enjoy some contact with Linda's parents who were missionaries there. Their daughter was born a few years later while they were doing retreat ministry at Ft. Leonard Wood, Missouri.
Lou & Linda Harrison
Cadence ID: 10017
Ambassador

CONTACT INFORMATION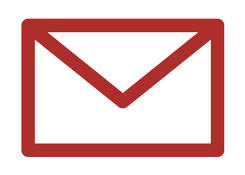 Lou.Harrison@Cadence.org
Phone: 720.219.9106

4561 S. Tabor Ct.
Morrison, CO 80465
United States
Stay Connected with Lou & Linda