Well Done, Good and Faithful Servant
God called Lorene Home to heaven in January of 2023 at the age of 88. She was a gift to Cadence and to the world. Read more about her "well done" here.
MINISTRY FOCUS
God graciously led Lorene to the Air Force Academy in March 1987 in answer to the prayers of the Community Chapel staff who prayed that God would give a message to His people to "Come over to help us". The Wing chaplain sent a message to her to help them in their outreach at the prep school and assist them in their chapel ministries. The ministry at the prep school and also at the chapel have changed due to the COVID-19 pandemic. Lorene's years of hospital ministry to inpatients has closed and the hospital is now only a clinic for military outpatients. The Community Chapel continues with their midweek evening prep school Bible study that's held in the chapel for the preppies. On weekends the prep school students have limited permission to be off the Academy. Lorene is learning to offer Zoom meetings with a few of the ladies who are assigned to their dorms.
FAITH
God reached out to Lorene when she was a high school student, and made himself know to her in a personal way through the study of God's Word when she was in her early 20s. In her youth, her neighbors picked her up for church, and God gave Lorene the privilege of seeing and hearing church congregations sing praises to Him. As a high schooler, God gave Lorene a love for playing her clarinet along with congregational singing. After Lorene and her cousin Helen moved from Nebraska to Denver, Colorado, Lorene had the extra privilege to take voice lessons and become a church soloist for many years. In the early 1960s Lorene and Helen made the decision to become full-time Bible students at Western Bible Institute. As Bible graduates, God gave them the opportunities to accept invitations for overseas missionary assignments. Helen went to Mexico, and Lorene was privileged to go to the Philippines to help Cadence missionaries minister to Naval personnel at Subic Bay Naval Station. Today, Lorene's faith in Jesus Christ and in His Word is helping her grow spiritually as she shares her faith with military folks at the Air Force Academy. For the past 30 years, she has been actively involved in Christian ministry with the help of the internet. Today, she enjoys attending Zoom Bible studies. Lorene has been with the same mission for 59 years. She also enjoys texting with Academy graduates who are scattered across the United States. Recently, she received a message from one of those graduates who wrote "Lorene, I miss you!"
FAMILY
God graciously worked it out for Lorene to be born on a nice Nebraska farm and He blessed her with six siblings. Today she has many grandnieces and grandnephews. She does her best to keep in touch with many of them with the assistance of the internet. She has been single all her life and has been privileged to spend 52 months in Southeast Asia helping Cadence missionaries. The first 20 years she was with Overseas Christian Servicemen's Center (OCSC, now Cadence International) were spent serving the Lord at the OCSC home office at Denver, Colorado. She has lived far from her relatives most of her life. Lorene's aunt Betty, living in Colorado Springs, Colorado, was in need of a family assistant and was the reason she chose to move from Denver to Colorado Springs. Her family/friends at the Academy then became her core group during the past 35 years. A host of God's people have continually prayed for Lorene; they have been the strength and backbone of her years of missionary ministry. It is only because of God's faithfulness on her behalf that she can say that she has served God these many years. She gives Him the praise and glory for the many things He has done.
Lorene Glynn
Cadence ID: 10009
USAF Prep School
Cadet Ministry
U.S. Air Force Academy

CONTACT INFORMATION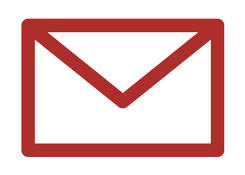 Lorene.Glynn@Cadence.org
Phone: 719.661.2183

14384 Summer Glen Grv
Colorado Springs, CO 80921-2812
United States
Stay Connected with Lorene