MINISTRY FOCUS
Lanny and Stacey have a family ministry at Ft. Campbell, where they host weekly dinner and study of the Word, monthly events such as Adoption Support Group and women's ministry, and seasonal events such as cookouts, baptisms, and holiday celebrations.
FAITH
Lanny gave his life to Christ at 25, after his time in the Army and 12 years of alcoholism. The Lord called him to military ministry a few years later, while growing in his faith at Denton Bible Church.
Stacey became a Christian through her mom's influence and discipleship as a girl, and had the blessing of mentors all along her growing up years.
After their marriage in 1998, Lanny and Stacey joined Cadence and began ministry in South Korea. They later served in Rota, Spain before settling in Tennessee at Ft. Campbell.
FAMILY
Lanny and Stacey have five children – Caleb, Katie Jo, Seth, Bethany, and Josh. They have homeschooled them all over the world, and enjoy their involvement in ministry. Stacey loves to quilt and tend her garden, and Lanny enjoys hunting and fishing on their property.
Lanny & Stacey Groves
Cadence ID: 10553
Shiloh Ridge Hospitality House
Adult Ministry
Fort Campbell (KY)

CONTACT INFORMATION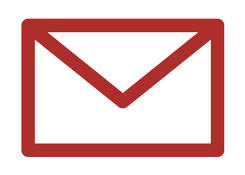 Lanny.Groves@Cadence.org
Mobile: 931.458.0003
2930 Dotsonville Rd.
Clarksville, TN 37042-6920
United States
Stay Connected with Lanny & Stacey