MINISTRY FOCUS
Kyle and Brittney serve with Cadence International, an evangelical mission agency dedicated to reaching the military communities of the United States and the world with the Good News ofJesus Christ.Cadence invites military personnel and their families into authentic community, helps them grow in their relationships with Christ, and prepares them for their next place of influence. Their role as CAFS (Cadence Associate Field Staff) allows them to minister as part-time staff. They are passionate about sharing the gospel and their lives with the military in their community.
FAITH
Brittney and Kyle came to know the Lord at young ages as they both grew up in the church.Since God united them in marriage, He has deepened their relationship with Him through the ministry and preaching of several churches. In the last eight years, God has been teaching them how broken they really are and also how great His love is for them. This has transformed their vision from living life for themselves to living sold-out lives by sharing the gospel of Christ with everyone they meet.
FAMILY
Brittney and Kyle both grew up in Rockford,Illinois, and met in their local church. Brittney's dad was their youth pastor and he performed their marriage ceremony in 2006 right after Kyle joined the Air Force. They have been married for almost 17 years and have five beautifulChildren (Collin,14;Kenzie, 12; Madison, 9; Ellie, 7; Hallie, one month, as of March 7, 2023).They count each of their children as a huge blessing and love the daily opportunity to teach them about who God is and how much He loves them. They value eating nightly dinners together, playing games, being outdoors, and being active with lots of hobbies that keep them close together.
Kyle & Brittney Oler
Cadence ID: 30019
Associate Field Staff
Adult Ministry
Patrick Space Force Base

CONTACT INFORMATION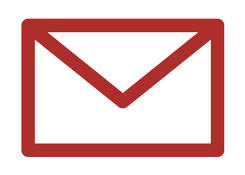 Kyle.Oler@Cadence.org
Phone: 208.850.9608

3005 Gentle Breezes Court
Melbourne, FL 32934
United States
Stay Connected with Kyle & Brittney