MINISTRY FOCUS
KJ and Emily have a very special ministry opportunity at West Point to share Jesus with the future leaders of the U.S. military and the country. The families stationed there are directly responsible for teaching and leading the cadets before they begin their military careers. The cadets are going to leave that post and head straight into direct leadership of troops. Whether they do so with a Christ focused mindset or not will impact the tens of thousands of soldiers they will lead throughout their career.
They have an opportunity to encourage the families who are influencing these future leaders, and to reach these cadets in their most stressful and demanding season of life by loving them, encouraging them, and teaching them about Jesus before they step off into the military world.
The house will be used as a "home away from home" for these cadets to escape the muck and mire of barracks life, even if only for a weekend. KJ and Emily will be meeting them for lunches, giving them rides to run errands, taking them on camping trips and other retreats, and leading weekly Bible studies to encourage them throughout their weeks. They are also the worship directors for the SNS (Sunday Night Service) where 250+ cadets meet to worship each week. It is the largest gathering of cadets for any service on post, so the opportunity to serve there is immeasurable in its impact!
KJ and Emily have prayed for years that the Lord would use them in a mighty way to love others and make Christ known. They never could have imagined He would have opened a door as big as this one! They are beyond excited to start this ministry and are forever blessed by those who are supporting them to make it happen!
FAITH
KJ and Emily have both been in love with Jesus since they were teenagers, but over the last few years they have felt God refining and sharpening them to be effective in answering his calling for their lives, often in very painful ways. Cadence was the cornerstone of their first years of marriage and truly shaped who they are as believers.
They served in full-time youth ministry for seven years in both North Carolina and Tennessee, and like many youth pastors, they burned out from being overworked and over-invested in the ministry. They took a step back from full-time ministry and spent several years focusing on their marriage, serving their churches in different capacities, and solidifying their careers to prepare for a family.
And in May of 2016, their worlds were once again shaken when they surrendered themselves to the undeniable truth that God had placed them at the United States Military Academy for a bigger reason, and that their lives and ministry experiences were all leading to the door through which they are now walking. Cadence changed their lives, they watched it change countless lives over the years, and now they get to serve in the very organization that shaped their ministry mindset. This ministry was tailor made for them and they could not be more excited about giving their lives away in service to these remarkable young men and women who will lead the military and country for future generations. God sure is good!
FAMILY
KJ and Emily have been married now for almost 13 years, and welcomed their first baby girl into the world in July of 2017! Their hope is that she would be raised in a household that demonstrates a sacrificial love for others and an intentional desire to share Jesus.
KJ & Emily McAleesejergins
Cadence ID: 30007
Associate Field Staff
Cadet Ministry, Resuming June 2023
U.S. Military Academy West Point

CONTACT INFORMATION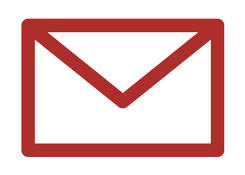 KJ@Cadence.org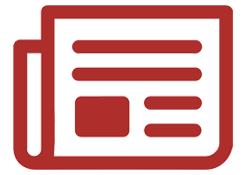 Latest Newsletter
Phone: 615.881.6922

1 Xavier Acres
Highland Mills, NY 10930
United States
Stay Connected with KJ & Emily