MINISTRY FOCUS
Kezia is serving in the communications department and is excited to help curate content and work behind the scenes to further the Cadence legacy. Coming from three generations of missionaries, the vision of Cadence is very close to her heart. While serving on the Wind River Reservation she was able to experience firsthand the immense beauty of missions but also the intensity and the need for strong support. Consequently, she is thrilled to be a member of the Cadence community and to care for the individuals who are faithfully serving on the field.
FAITH
Kezia grew up in a Messianic Jewish home where she came to faith at a young age. While her understanding of the gospel was very rudimentary at that point, God has been so faithful in allowing her to see His heart and gain a deeper understanding of the grace-filled gospel narrative. She is blessed to be a part of a vibrant Christian community that has played a pivotal role in her ongoing spiritual development.
FAMILY
Kezia graduated from Biola University in 2021 and moved from California to Colorado to marry her best friend, Jesse. While they are both still learning how to survive the cold Colorado winters, they are loving every moment of their lives together and are so grateful for the way in which God brought them together.
Kezia Manchester
Cadence ID: 80140
Communications Administrative Assistant
Headquarters

CONTACT INFORMATION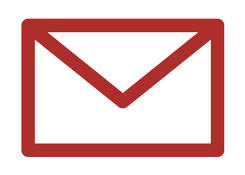 Kezia.Manchester@Cadence.org
Office: 720.354.4689

PO Box 1268
Englewood, CO 80150
United States
Stay Connected with Kezia