MINISTRY FOCUS
Ken and Christi's vision is to love and serve military men, women, and families by providing a home where community and relationships can develop and grow, and where individuals are invited to grow in their relationships with God. They aim to "share the gospel and their lives" by walking alongside those in the military community, helping them navigate the challenges of everyday life, and encouraging them spiritually. They love the Cadence hospitality house model that includes sharing meals, Bible study, one-on-one and small group settings, retreats, service projects, and adventuring together. Their ultimate desire is to enable people to discover the wholeness and freedom that is available through a relationship with Jesus Christ.
FAITH
Ken and Christi have both known Jesus since childhood. Their faith is in what God has testified—that He has given them eternal life and this life is in His Son, Jesus (1 John 5:9-13). Their individual faith journeys have been filled with ups and downs, joys, and struggles as God has pulled them close and proven Himself trustworthy in their lives. Trusting that it was God's timing, Ken retired from active duty with the Commissioned Corps of the U.S. Public Health Service in October 2020. By faith, they believe that God has led them to serve with Cadence as the next step of their adventure together.
FAMILY
Ken and Christi met in 2005 and were married a year later during a blizzard in the White Mountains of Arizona. They believe that God was pleased to pour out the storehouses of snow as a wedding gift for them! They are raising two beautiful and precious daughters.
Ken & Christi Say
Cadence ID: 10932
Partnership Development
Adult Ministry

CONTACT INFORMATION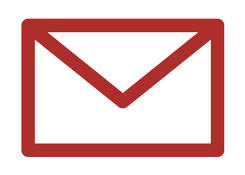 Kenneth.Say@Cadence.org
Ken: 520.665.8312

Christi: 520.665.8313

7536 W. Karen Lee Lane
Peoria, AZ 85382
United States
Stay Connected with Ken & Christi