On June 1, 2023, Jose and Whitney will begin a home assignment while transitioning to a new ministry. 
MINISTRY FOCUS
The Huachuca Hospitality House is a multi-generational ministry at Ft. Huachuca, hosting weekly Friday night dinner and Bible study, Sunday lunch and fellowship, as well as seasonal events and outings such as bon-fires, cookouts, baptisms, holiday celebrations, and day-trips. Additionally, the HHH hosts offsite team-building retreats for post Chaplains and Cadre, provides opportunities for volunteer service projects, and supports their military community by attending AIT, BOLIC, and MICC graduations, as well as change of command, promotion and retirement ceremonies. The HHH supports Protestant Woman of the Chapel (PWOC), Fort Huachuca AWANA Club, and the Fort Huachuca Community Spouses Club FHCSC.
FAITH
Jose and Whitney have been married since 1979. They met on active duty and were impacted by a military ministry as young sailors stationed in Guam. Following Jose's retirement from the Navy in 1999, he worked as a Defense Contractor while he and Whitney completed their Bible courses at Faith Bible College in Norfolk, VA. It is a special privilege for the Corderos to minister to the military community at Fort Huachuca as they open their hearts and home to the military communities who call the hospitality house their home-away-from-home.
FAMILY
The Corderos have four children: Liah, Gabie, Marcie, and Lucas, and, for 19 years, had the privilege of homeschooling them all over the world. They also have seven grandchildren: Andre, TJ, Timothy, Evelyn, Riley, Lance, and Eloise. They began their service with Cadence International in 2005 and have been serving the Ft. Huachuca community since April 2006.
Jose & Whitney Cordero
Cadence ID: 10676
Huachuca Hospitality House
Adult Ministry
Fort Huachuca

CONTACT INFORMATION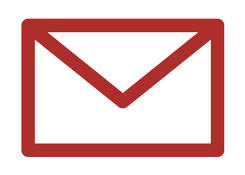 Jose.Cordero@Cadence.org
Home: 520.378.2042

Mobile: 757.620.4677

5056 E Green Oak Ln
Hereford, AZ 85615-9590
United States
Stay Connected with Jose & Whitney