MINISTRY FOCUS
Jonathan's role is to visually present the different aspects of the mission in a way that will emotionally impact the viewer. He will be creating videos for recruitment, testimonies, missionaries, and a mission-wide video highlighting Cadence as a whole. He's excited for this opportunity to creatively serve a mission that is so close to his heart.
FAITH
Growing up in a missionary family, Jonathan quickly learned what it meant to be a Christian and how to live that out through serving people. He accepted Christ at the young age of three. It wasn't till around middle school that he really started to take his faith seriously. As he went away to college, he's been focusing on making his faith his own. Deconstructing and reconstructing his beliefs so that he has a solid foundation and understanding of his faith. He's been thinking deeply about who God is and working towards building a better, more intimate relationship with Him.
FAMILY
Jonathan has an amazing family that he feels so grateful to have been born in to. His grandpa was one of the founders of OCSC, which eventually turned into Cadence. He's also one of Jonathan's best friends and is one of his greatest inspirations. His father, David Schroeder, is currently the President of Cadence while his mom, Joyce Schroeder, works on creating Cadence's new and beautiful magazines. He has three siblings: Kerith, Justin, and Kyrie, who he loves dearly, as well as three sibling-in-laws: Jacob, Ellen, and Jake, who have been a wonderful addition to the family. He also has two nieces and a nephew who are absolutely adorable in every way. Jonathan loves his family immeasurably and is so thankful for the upbringing he had.
Jonathan Schroeder
Cadence ID: 80140
Videographer/Social Media Coordinator
Headquarters

CONTACT INFORMATION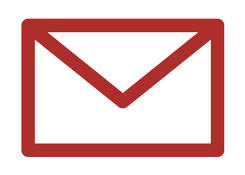 Jonathan.Schroeder@Cadence.org
Mobile: 303.419.9219
Headquarters: 303.762.1400
PO Box 1268
Englewood, CO 80150
United States
Stay Connected with Jonathan