Ethan Scheible
Cadence ID: 10948
Student Ministry
Intern

CONTACT INFORMATION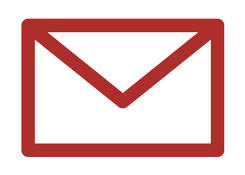 Ethan.Scheible@Cadence.org
Phone: 737.213.2918

PO Box 1268
Englewood, CO 80150
United States
Stay Connected with Ethan
MINISTRY FOCUS
As an intern with Cadence International, Ethan will partner with full-time Cadence Student Ministry (CSM) staff to share the gospel and his life with the military community. CSM reaches military students in Europe, Asia, and the U.S. through relationships and programs designed to help them become disciples of Christ. Ethan will work with youth in the community as he assists local staff with ministry events, Bible studies, and other special activities. He will be trained and discipled during his internship so that he is better equipped for Kingdom work.
FAITH
Ethan came to faith in Jesus when he was a child after talking to his parents. At that time, he understood his need for a savior, and his understanding of this truth has continued to grow over time. There have been a few key points in his life where his understanding hit a new milestone, and his faith also followed suit. He loves passing on the love that He receives from God to other people.
FAMILY
He currently attends Texas State University in San Marcos, Texas. He is pursuing a double major in history and education. He grew up living in many different places, including spending most of his childhood in Europe, so he doesn't really feel like he is "from" anywhere. However, if he was to pick a hometown it would be Rota, Spain. He is also a huge self-identified nerd and loves video games, anime, tabletop games, movies, history, and so much more.