Emma Scott
Cadence ID: 10949
Pastoral Care
Intern

CONTACT INFORMATION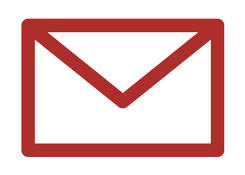 Emma.Scott@Cadence.org
Phone: 434.924.2971

PO Box 1268
Englewood, CO 80150
United States
Stay Connected with Emma
MINISTRY FOCUS
As an intern with Cadence International, Emma will partner with full-time Cadence staff on our Pastoral Care Team to come alongside and support our Cadence Kids. The Pastoral Care Team brings care to our staff through listening, counseling, and various activities that guide our missionaries toward good health, energy, and spiritual depth. Emma will be trained and discipled during her internship to better equip her for Kingdom work.
FAITH
Emma trusted Christ on the drive home from Sunday school when she was four years old. She was baptized at age eight and began consistently studying Scripture on her own over the next couple of years. Her love for Christ deepened as she grew in her understanding of the Word of God and the work of Christ throughout childhood and adolescence.
FAMILY
Emma grew up in a Cadence family and served alongside her parents and brother in hospitality houses in Schweinfurt, Germany; Kaiserslautern, Germany; Rota, Spain; and Lynchburg, Virginia. Her family has also served at Cadence Headquarters in Denver, and she loves rooting for Colorado sports teams.
Emma is finishing a B.S. in Biblical Studies & Psychology with emphases in Global Studies and Child Development. She has a heart for teaching the Bible to children and teens, particularly TCKs (Third Culture Kids). She currently lives in Lynchburg, Virginia with her parents, Rick and Paula, and her brother Ethan.